Orange to build new data centre in Egypt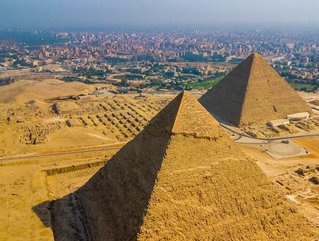 Telecommunications company Orange is planning to build a new US$135mn data centre in Egypt's new capital city
Telecommunications company Orange has announced it will build a new data centre in Egypt's new smart capital city. The company claims that the US$135mn project will host all smart city platforms in Egypt's New Administrative Capital. A trial operation of the centre is due to take place early next year.
Hesham Mahran, Orange Egypt chief enterprise Line of business officer, and Ayman Amiri, chief technology officer for Orange Egypt, said: "Orange International employs more than 15,000 engineers in the field of smart cities, as well as 5,000 engineers and researchers in the technology and innovation sector, and nearly 2,000 specialists in the field of information security," said Mahran. "The company is keen on a strong presence in the field of smart cities and is fully prepared to invest in this field."
Egypt's New Administrative capital city
Egypt's new smart capital city is located east of Cairo, around 21km between the regional ring road the Cairo-Suez road, and Cairo-El Ain El Sokhna road. Contracting Orange's regional subsidiary is the state-backed company Administrative Capital for Urban Development (ACUD). 
Orange is reportedly opening the first phase of its data centre in the Al-Awayd area of Alexandria. The new facility was first announced in March 2020 and is being developed in partnership with Huawei. Orange currently operates one data centre in Cairo.
Other facilities operated by the telecommunications company include one in Santander in Spain, one in Poland, and one in Morrocco with plans to open five more in the future.