Orange expands its telco cloud footprint with Equinix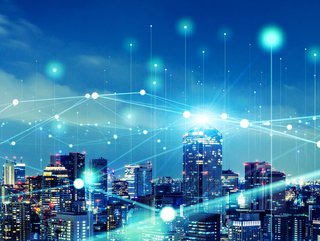 In a move to boosts Orange's cloud model, the company has partnered with Equinix to expands its network and reach to deliver improved services
Orange has formed a new partnership with international data centre operator Equinix to expand its network and services reach, and to also accelerate the development of its cloud-enabled 'New Generation International Network'.
With three locations to be deployed by the end of this year: Amsterdam, Madrid and Seattle, the new model enables Orange to provide business and wholesale customers with on-demand Telco Cloud Points of Presence (PoPs). This can help them to deliver services such as SD-WAN, CDN, 5G roaming and voice services, with an expected latency below ~10 milliseconds.
Courtney Munroe, Vice President for Telecommunications Research at IDC, commented: "This partnership between Orange and Equinix is a smart move enabling Orange to enhance its existing platform and its ability to facilitate reliable, agile digital capabilities for its customers—all while being able to more quickly meet customer demand by using Equinix Metal.
"IDC research shows that enterprises look to Telcos and digital infrastructure providers as key partners for hybrid IT infrastructure and cloud networking requirements. Furthermore, the enhanced Telco Cloud Platform will improve Orange's operational efficiency, and flexibility, and most importantly will allow it to offer enhanced low latency performance and on-demand requirements for enterprises around the world," he added.
Optimising cloud connectivity and management
Since its founding in 1998, Equinix has helped the world's networks connect and deploy services for their customers.
The company has an as a Service model that delivers choice and control of dedicated infrastructure, powered by clean and renewable energy. This approach to cleaner energy consumption was a key factor for Orange to choose to partner with Equinix, in line with its 2040 carbon neutral objective, on top of its strategy to avoid energy consumption where there is no customer demand.
"We are delighted to partner with Equinix to deploy Orange Telco Cloud PoPs technology on top of Equinix Metal. By embracing an 'as a service' infrastructure model and focusing investment in our SDN and VNF capabilities, Orange can provide a fully flexible and elastic solution to customers, speed up the deployment of our planned 100 Telco Cloud PoPs, and quickly adapt capacity to meet demand. This confirms Orange's position as a trusted infrastructure partner, optimising application performance with secured and consistent connectivity, regardless of end user location, and supporting cloud management and transformation," explained Jean-Luc Vuillemin, Executive Vice President, International Networks at Orange.
Present in 26 counties, Orange is one of the world's leading telecommunications operators with sales of €42.5bn in 2021 and 137,000 employees worldwide as of 30 June 2022. In December 2019, the Group presented its "Engage 2025" strategic plan, which, guided by social and environmental accountability, aims to reinvent its operator model. While accelerating in growth areas and placing data and AI at the heart of its innovation model, the Group will be an attractive and responsible employer, adapted to emerging professions.