PAIX Data Centres set to expand into Kenya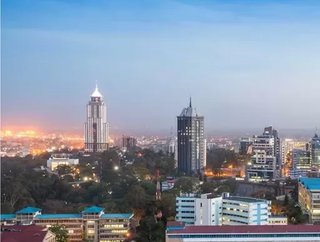 The African data centre boom continues as PAIX expands into the Kenyan market with a new facility in the heart of Nairobi...
Pan African Internet Exchange Data Centres (PAIX), broke ground on a new data centre this week in the Kenyan capital of Nairobi. The facility will be located inside Britam Tower - the city's tallest office building - and is scheduled to begin operations in November. 
Dubbed the PAIX Nairobi-1, the new carrier-neutral colocation facility will be a according to the company, providing access to all major carriers in East Africa, as well as fibre networks and content providers. 
Nairobi-1 is set to contain 240 cabinets with a total power capacity of 1.5MVA across 690 sq m (7,400 sq ft) of whitespace, and to be capable of delivering a guaranteed uptime of 99.982%.
"This highly connected location for PAIX Nairobi-1 is an ideal entry point into the Kenyan data center market, we contribute to the strength of the infrastructure that enables the digital economy in Kenya," said Wouter van Hulten, CEO of PAIX Data Centres.
"This will allow us to serve a diverse customer community, generating new business opportunities for all connected businesses."
PAIX's entry into the Kenyan data centre market is being supported by the Dutch Government through the Dutch Good Growth Fund, which is providing the company with long-term financing support. 
The data centre industry across Africa is experiencing a boom, driven by a rapid expansion of digital economies in Morocco, Nigeria, Kenya and South Africa, as well as dramatic rises in internet traffic spurred on by the COVID-19 pandemic. Also, increases in IoT-powered smart agriculture projects and smart city developments are driving connectivity demands across the continent. 
The trend recently reached an inflection point and regional data centre revenues are expected to rise by 12% by 2025, meaning market revenue is expected to exceed $3bn in the next five years. According to more than 70% of organisations throughout the region are expected to shift to the cloud by 2025.