People Moves: Andrei Aksenov, IXcellerate's new Russian CEO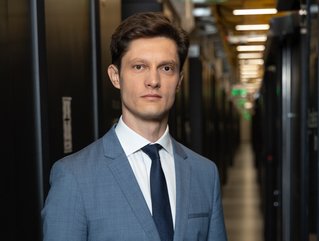 Andrei Aksenov has taken the reins of Russian data centre operator IXcellerate from company founder and Chairman Guy Willner. 
IXcellerate, one of the largest, fastest-growing private builders and operators of hyperscale data centre infrastructure in Russia, has a new boss. Andrei Aksenov, a seasoned telecom executive, has taken over from the company's founder and chairman, Guy Willner, as CEO. 
The announcement follows a decision by the company's shareholders and board of directors to localise senior management positions within Russia itself (Willner is based in the UK), due to the company's steep growth trajectory and "ambitious development plans" in the Russian market. 
Aksenov has reportedly been charged with delivering on two key pillars in his role: the implementation of IXcellerate's long-term strategy (which Willner hinted may include an IPO in the next few years) and the continued delivery of services to meet IXcellerate's customers' growth requirements. 
By 2023, IXcellerate plans to have captured 25% of the Russian commercial data centre market. At the beginning of 2020, IXcellerate held an approximate share of 8.8% in the Russian market, and its growth trajectory since then has consistently outperformed the rest of the Russian sector - which is dominated by major overseas brands like Equinix and CoreSite, as well as the megalithic state-owned operator Rostelecom - by around 50% in terms of growth. 
Outgoing CEO and company founder, Guy Willner, will continue to lead IXcellerate as Chairman of the board, and will mostly focus on strategy development, building investor and international client relationships. 
"We valued Andrei's extensive experience, management skills and leadership qualities and we expect that with his help the company will deliver all its plans, including a possible listing in the next 2-4 years," Willner added in a statement to the press, adding that "a Russian entity should be run by a person, who lives in Russia full time, knows the market intimately well and keeps his finger on its pulse." 
Aksenov commented that he was "excited" to apply his previous experience to the new role in "such a promising industry as the data centre". He added: "I will do my best to justify the trust placed in me." 
Aksenov has spent the past eight years as the boss of Russian carrier Strela Telecom, working in regional hubs throughout Russia.