People Moves: Assad Noori joins Interxion as UK MD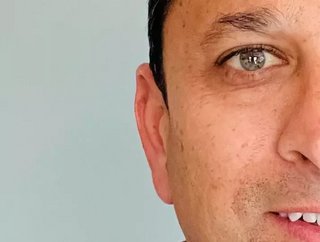 Assad Noori moves from Atos to leading data centre operator Interxion: A Digital Realty Company, taking on the role of Managing Director, UK
Global data centre operator Interxion: A Digital Realty Company has appointed a new managing director for its operations in the UK. 
Assad Noori joins the company following a stint as the Chief Operating Officer of the Northern European infrastructure business at Atos, where he spent six years overseeing strategic operations and driving both organisational and digital transformation throughout the business. Prior to joining Atos, Noori served as the Global Head of Client Delivery Operations at NTT, entering the role through Dimension Data, which was acquired by NTT in 2013. 
Throughout Noori's career, he has worked across a number of verticals, including utilities, manufacturing, retail and transport. His extensive and broad experiences across a wide array of types of digital and physical infrastructure, according to Interxion, makes him perfectly suited to "lead the company's focus on connectivity, collocated hybrid cloud and drive the organisation's global value proposition around Platform Digital across all sectors." 
The appointment supports Interxion's ongoing expansion of its operations in the UK and Europe through its Platform Digital offering. 
"It's an exciting time to join Interxion. Not only is there a fantastic legacy to build upon, but there's a real sense of opportunity as the world starts to open again post-pandemic. We have new London offices, fresh talent and exciting value propositions," commented Noori upon his appointment. 
"Combined with the high levels of customer demand we are experiencing, it's clear that there's a lot of potential for growth. My aim is to catalyse all the positive things going on in the company and bring together Interxion's talented teams to enhance the customer experience for both new and existing clients," he concludes.
Digital Realty, Interxion's parent organisation, recently announced the availability of AWS Direct Connect 100G Dedicated Connections between Seattle and Dublin, a location where multiple transatlantic cables land, before continuing on to the UK and mainland Europe. Interxion's expansion throughout Europe itself has seen the company expand its facilities in several countries, including Belgium, as well as start new hyperscale projects in Germany and Denmark. 
By leveraging Interxion and Digital Realty's extensive data centre, cloud and colocation platform throughout the UK and beyond, "Noori aims to make Interxion a long-term choice for IT decision makers, not only offering the data infrastructure they need now, but infrastructure that will support their futures," said the company in a statement to the press. 
You can catch Noori in the August edition of Data Centre Magazine, discussing the key trends shaping the data centre, cloud and colocation industry in 2021.