People Moves: Kok-Chye Ong, Managing Director, Gaw Capital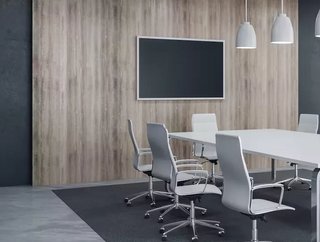 Gaw Capital Partners has appointed Kok-Chye Ong as its new Managing Director. We take a look at his new role in more depth
Gaw Capital Partners has today (13 July) announced the appointment of Kok-Chye Ong as its Managing Director and Head of IDC. The company says that Mr. Ong will be based in Singapore. 
As part of his new role, Ong will lead internet data centre (IDC) platform investments for the organisation outside of the China region. He will "create a professional team and platform to build on our successful IDC platform in China", Gaw Capital said. Since 2019, the company has committed US$1.3bn in investments into the nation. 
Kenneth Gaw, President & Managing Principal of Gaw Capital Partners, said: "I am delighted to welcome Kok-Chye onboard. His exceptional leadership and industry expertise in the fields of data centres and telecoms will be invaluable for the development of Gaw Capital Partners' IDC platform. I am confident that our IDC platform will continue to evolve and develop into a high-quality business under his leadership".
Kok-Chye Ong's background and previous roles 
Prior to this latest appointment at Gaw Capital, Kok-Chye Ong was the Senior Vice President and Head of Investments of Keppel Data Centres, a role which he started in October 2014. 
Mr. Ong has over 20 years of international experience in data centres, telecommunications, and submarine cable projects. With a track record of growing data centre businesses in key markets in Asia and Europe as well as leading data centre investment teams in countries such as Australia and Indonesia, Kok-Chye Ong was ranked in 2018 as one of the world's top 25 financial dealmakers in the data centre and cloud industry by Data Economy. 
After studying at the Nanyang Technological University in Singapore, he received a Bachelor's degree in Accounting before completing a Master of Science in Management qualification from the Graduate School of Business at Stanford University in 2007. He is also a Charted Accountant in Singapore.