Pionen: Inside the world's most secure data centre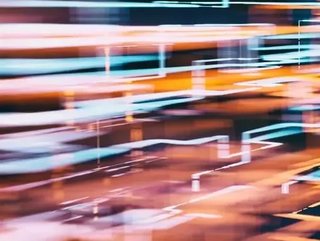 According to research by Bayshore Networks, the average cost of a cyber attack on a data centre is in the region of $4mn
Located 100ft beneath the streets of Stockholm, Pionen White Mountain might just be the most secure (and unique) data centre in the world...
Data centre security is an increasingly pressing issue around the world, and the number of digital and physical attacks that take place every year is on the rise.
According to research by Bayshore Networks, the average cost of a cyber attack on a data centre is in the region of $4mn. "Vulnerabilities are everywhere. Security apertures can be opened by seemingly benign activities such as ping sweeps, use of sophisticated software applications, and, of course, by the use of default passwords," adds the report.
Driven by the increased adoption of Internet of Things (IoT) technology, as well as the increasing sophistication of AI and machine learning-powered cyber threats, the danger posed to data centres has grown significantly in recent years. Also, the global migration of enterprise data into managed cloud data centres is making these facilities into even more tempting targets. Secure data centres have never been of more paramount concern, particularly as IoT adoption further blurs the lines between physical and digital security.
While it's hard to find a data centre operator that doesn't take cybersecurity seriously, round the world, there are a number of facilities around the world that take their precautions to unparalleled levels. Facilities like DC1-Stavanger in Norway and Project Natick in Scotland take security to new heights (or, in Natick's case, depths - the whole data centre, with its 12 racks containing a total of 864 servers and their necessary cooling infrastructure, sits at the bottom of the sea near the Orkney Islands), there is one facility that has stood for more than 10 years as an example of data centre security elevated beyond the norm.
Welcome to Pionen White Mountain
Often compared to a set from a James Bond film, Pionen White Mountain is possibly the most secure data centre facility on the planet. Owned and operated by Bahnhof, the facility is located 100 feet beneath the Swedish capital of Stokholm, and is potentially capable of riding out a nuclear apocalypse with its contents still intact.
A former nuclear bunker during the Cold War, Pionen was originally a 11,950 square foot facility nestled beneath almost 100ft of bedrock. In 2007, construction began, adding an additional 141,300 cubic feet of space and radically redesigning the interior.
Pionen is physically protected by a 40cm-thick steel blast door, and its servers are backed up by generators made from the repurposed engines of two diesel submarines. The facility produces more than 1.5MW of cooling for its servers - enough for several hundred rack mounted units.
Its cyber defences are just as formidable as its physical ones, and its triple-redundancy connection cables make it one of the most resilient and interconnected data centres in the world. The facility houses the network operations centres for one of Sweden's biggest internet service providers, Bahnhof and was reportedly used as a colocation facility to WikiLeaks' servers.
One of the most interesting things about Pionen's design, however, is its interior, which is on an artificial day-night cycle and brims with greenhouse plants, several waterfalls (didn't we say it was a Bond set?) and a 2,600 litre fish tank. Its conference room looks like something out of 2001 and is suspended in the air above a server hall that is part Eden Project and partly the volcano lair from You Only Live Twice.
"Rather than just concentrating on technical hardware we decided to put humans in focus," said Jon Karlung, CEO at Bahnhof, in an interview with Pingdom. "Of course, the security, power, cooling, network, etc, are all top notch, but the people designing data centres often (always!) forget about the humans that are supposed to work with the stuff."
He added: "Since we got hold of this unique nuclear bunker in central Stockholm deep below the rock, we just couldn't build it like a traditional – more boring – hosting centre. We wanted to make something different. The place itself needed something far out in design and science fiction was the natural source of inspiration in this case – plus of course some solid experience from having been a hosting provider for more than a decade."
"I'm personally a big fan of old science fiction movies. Especially ones from the 70s like Logan's Run, Silent Running, Star Wars (especially The Empire Strikes Back) so these were an influence," said Karlung. "James Bond movies have also had an impact on the design. I was actually looking for the same outfit as the villain 'Blofeld' in Bond and even considered getting a white cat, but that might have been going a bit far."
Pionen blends world-class security (both physical and digital) with thoughtful design and something that many utilitarian data centres often lack: a sense of style.