Is the on-premises data centre dead yet?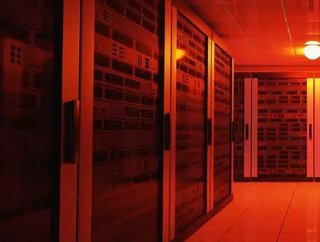 As companies clamour to digitally transition, one report suggests on-site data centres are no longer the Holy Grail of data storage...
Traditional data centres have been flagging for a while now, and new information suggests companies are now far more likely to outsource their information to secure data management companies, rather than build their own facilities.
A study by the leading research and advisory consultancy, , suggests that while a large proportion of information is migrated to the cloud, businesses that require new apps and services are looking to outsource their data management.
According to the study, 10% of enterprises have already decommissioned their traditional on-site data facilities, and by 2025, an estimated 80% of organisations will follow suit.
Data centre management companies offer a range of services to businesses, and companies can shop around and look for the best options, that consider network latency, customer population cluster, geopolitical limitations, and the placement of applications. 
Security is a huge consideration too. With the growing sophistication of cybercrimes, many companies struggle to keep up with the latest tech that keeps their data safe. A recent on third party data centres and cloud uptake by Deloitte, states, "Cybersecurity attacks are rising in sophistication, and a shortage of skills means that many companies are struggling to manage security in-house. Some IT executives are turning to third-party cloud and managed security services, with cloud providers delivering sophisticated cyber capabilities and solutions and cloud offering the potential of helping to mitigate security incidents."
The storage of data is big business. Amazon Web Services recently launched – a hybrid data storage management system that enables companies to have data storage equipment on their site. This is plugged into the local network and then managed by AWS, which provides secure cloud services, colocation options and more.  
The cost associated with rebuilding old data centres doesn't add up economically for most companies. As security regulations tighten up, latency standards sharpen and more capacity is required, using a third-party data management entity where someone else manages the physical infrastructure, makes much more sense. 
Colocation has become popular because it provides better availability, reliability, certified building tier levels, energy efficiency, dedicated facilities management, and the ability to scale.
To put the decline of on-site data centres into perspective, Gartner's 2019 IT Key Metrics Data reveals the percentage of IT budgets spent on data centres has fallen in the last ten years to just 17% of its former total. 
Cloud computing is also gaining popularity with SMEs, enabling enterprises to utilise applications over super-fast internet connections, and bypassing the need for investing in computer software and hardware. 
Today, hardware that stays on business premises, states Gartner, is mainly equipment that is needed to run mission-critical processes. These may require greater management than services currently on offer via the cloud infrastructure.