Princeton Digital announces $150mn data centre in Indonesia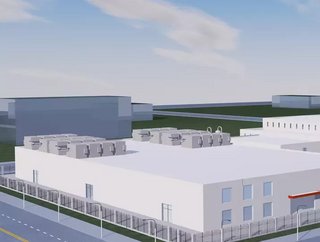 The 22 MW facility will expand Princeton Digital's existing 19,550 sqm campus in Jakarta to a total capacity of 35 MW.
Indonesia is fast emerging as Southeast Asia's most vibrant data centre market. Now, a string of recent builds by Equinix, Space DC, and Pure Data Centres is continuing, as major real estate and infrastructure investment company Princeton Digital announces a major new project to expand its existing campus in Jakarta. 
The new facility, named Jakarta Cibitung 2 (JC2), was announced on Wednesday. The 22 MW capacity data centre is being built on the same 19,550 square metre campus that already houses Princeton Digital's existing Indonesian data centre, JC1. 
Once completed, JC2 will bring the campus' total capacity to 35 MW, making it "well-poised to serve global cloud companies, domestic internet companies, and enterprises." 
Princeton Digital operates a broad data centre footprint across the APAC region, with 19 facilities in five countries, including a recently-announced 100 MW, $1bn flagship campus in Japan. 
Along with the rest of APAC, Indonesia is experiencing a period of rapidly growing data centre demand as the country transitions to a more digital economy, characterised by increasing adoption of cloud-based services, among consumers, businesses, and government. 
"The Asia Pacific region is set to be the largest data centre market in the world, and this announcement underscores our vision to be the market leader in this region," said Rangu Salgame, Chairman and CEO of Princeton Digital Group.
He added that, over the last four years, Princeton Digital has built a "strong portfolio" of data centres throughout key APAC markets like China, Singapore, Indonesia, India and Japan through "a series of acquisitions, carve-outs and greenfield development."  
Jakarta specifically, Salgame continued, is "an exciting market" for the group. The Cibitung area is rapidly developing into the preeminent cloud cluster in the region, which Princeton Digital's expanded campus is primed to take full advantage of in the face of "explosive economic growth and rapid digitalisation by both government and private sectors in Indonesia."