Princeton Digital to invest US$1bn in Japan data centre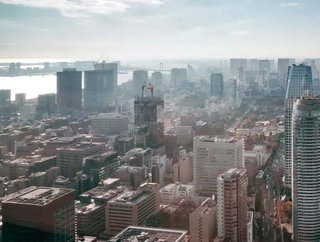 Singapore-based Princeton Digital Group, backed by Warburg Pincus is investing US$1bn into a new 100MW data centre in Japan
Princeton Digital Group (PDG), a data centre and internet infrastructure company based in Singapore, has announced it is investing US$1bn into a new facility in Japan. The centre will mark the company's entrance into its fifth market. 
The Warburg Pincus-backed company said the new campus will have "close to 100MW of capacity across two phases of 48.5MW each and will be based in Saitama City, a commercial centre in the Greater Tokyo area. Rangu Salgame, Chief Executive of Princeton Digital, said that the new Japan facility is expected to be fully operational by 2023 or early 2024.
Princeton Digital to expand its data centre market presence 
The company is looking to deepen its presence in existing data centre markets such as South Korea and other Southeast Asian countries. Salgame said he hopes the company will reach a capacity portfolio of 600MW soon. 
As part of a US$1bn expansion plan in China, Princeton Digital in April secured a US$230mn in debt refinancing capital from China Merchants bank. Last year, the company also raised US360mn in a funding round led by the Ontario Teachers' Pension Plan Board. 
It has also been announced that the company is seeking to increase its overall value to US$2bn through raising funds from investors. It is reported that Princeton Digital's backer, Warburg Pincus, is "in talks with financial advisers as it seeks to raise about $400 million in a funding round for Princeton Digital".
The funding would act as a "stepping stone" ahead of a potential initial public offering to take place in the "coming quarters". 
Salgame said that this latest project will be funded by a mix of equity and debt. "We have a lot of capital to draw on. But as a group, we are always talking to investors in the marketplace".
Princeton Digital operates data centre infrastructure in countries including China, Singapore, India, and Indonesia, and runs 18 data centres in 12 cities. Warburg Pincus invested in and helped set up the company in 2017, along with Princeton Digital Chairman and Chief Executive Officer Rangu Salgame and Chief Operating Officer, Varoon Raghavan.