Principal Global Investors raises US$175mn data centre fund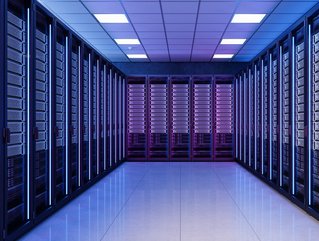 Principal Global Investors has closed its latest funding round with a US$175mn data centre investment aimed at European acquisitions
Global investment company Principal Global has closed a data centre funding round of US$175mn, surpassing its initial target. The firm says the fund, raised through subscriptions from seven global investors, closes one-third of its total equity cap of US$510.5mn.
The raise follows Principal's US$534.7mn data centre fund it secured last year in the United States.
The capital will be used for manage-to-core data centres with 60% being spent on key European data centre markets such as Germany, the Netherlands, the UK, and Ireland. Spain, Italy, and Switzerland will receive the remaining 40% of the investment.
Paul Lewis, director of European Data Centres for Principal Real Estate, said: "Data centres will remain appealing investment opportunities given their diversification benefits and strong risk/return profile, and we continue to believe there is intrinsic value in standing data centre assets across Europe's primary and secondary markets given the long-term, structural tailwinds supporting the sector."
He added that the company has been "evaluating the European data centre for the last two to three years."
Data centre investments on the rise, surpassing expectations
Data centre investment funds are consistently raising more capital than targeted. Earlier this month, Stonepeak, an investment firm specializing in infrastructure and real assets announced the close of its Stonepeak Infrastructure Fund IV with $14bn of aggregate capital commitments, significantly more the fund's hard cap.
Since entering the data centre market in 2007, Principal has committed over $1.98bn in data centre acquisitions and developments and owns more than US$1.38bn in data centre REITs.