Provider Spotlight: DigiPlex shines in Nordic DC market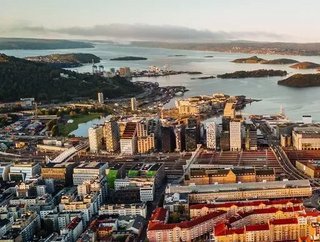 DigiPlex continues to stand out for its sustainability and flexible data centre offerings, even in the intensely competitive Nordic market...
This week, Nordic data centre colocation company DigiPlex opened a new 3MW data centre in Lillestrøm, Norway . The 2,200 square meter facility is part of an ongoing expansion across the country. 
The company now has two data centres operational in Lillestrøm, with another under construction, as well as currently operational sites. The is a 4,200 square meter facility with 10 MW of capacity which came online in 2015. 
"We are seeing increased demand from both our enterprise customers who continue to move their digital infrastructure from on-premise solutions into combinations of colocation and cloud, as well as from the largest IT companies in the world, so-called hyperscalers, looking to capitalise on the advantages of placing their data centres in the Nordics," commented on Tuesday. 
The Nordic data centre market is one of the most mature, sustainable and competitive in the world. Abundant supplies of renewable energy, which translates to low energy pricing, and one of the highest levels of political and economic stability in the world have made the region an attractive destination for data centre operators for decades. 
According to a report by the Nordic Council of Ministers, , reaching annual investment as high as $5bn. 
"The Nordics have the potential to evolve as a truly global data hub, connecting Europe to North America and Asia," commented , in response to the report. At its current growth rate, the region is expected to achieve a yearly installed capacity between 280MW and 580MW per year. 
One of the report's lead authors, , added that "cloud and hyperscale companies such as Facebook, Google, Amazon Web Services and Apple have made major investments in Nordic data centres recently. Our report shows that the Nordics meet all key criteria for site selection, ranging from reliable, renewable energy to world class fibre optic infrastructure." 
Competition in the region, which is made up of Sweden, Norway, Iceland, Denmark and Finland, is understandably fierce. 
In July, analysis and research consulting firm ISG released its of the hybrid cloud and data centre colocation market in the Nordics. The report identified Norwegian provider as a market leader, naming it "one of the most attractive brand names in data centre colocation in the Nordics"
DigiPlex has been operating since 2000, initially as a small scale data centre provider. More recently, however, the entry of hyperscale players into Sweden, Denmark and Norway in particular has driven the company to embrace larger projects. 
"In the past few years we have rapidly transformed our business to meet the evolving needs of hyperscalers looking to come to the Nordic region, as well as cloud-first local and international businesses looking for well connected, secure and sustainable data centre solutions," commented . 
The company has managed to produce customer satisfaction and loyalty scores on a Netigate customer survey that , and the company is currently shortlisted for four accolades from the which emphasise its environment, social and governance achievements.