Pulsant acquires UK data centre provider Amito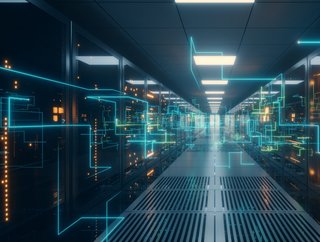 Pulsant has made its second acquisition in two months, purchasing Amito, a data centre and cloud services provider based in Reading, UK
Pulsant, a leading hybrid cloud specialist and operator of the UK's leading edge computing platform, today announced it has completed the acquisition of Reading-based data centre and cloud services provider Amito. The acquisition is the latest move in Pulsant's geographic expansion plans and its ambitions to bring edge computing to every business in every region of the UK.
The acquisition is Pulsant's second within two months, following the acquisition of a Manchester data centre and associated clients from M247 Limited. The deal includes the company's 15,000 sq ft and 800 rack data centre in Reading which provides 2.9MW of IT load capacity and has been built from the ground up with energy efficiency in mind.
Rob Coupland, Chief Executive Officer at Pulsant, said: "The South East is a strategically important location for our clients and will continue to drive much of the UK's economic activity. With Amito's well-established presence, we can continue to build the UK's edge computing platform and bolster our scale and capacity in the region, this will become increasingly important as businesses embrace edge computing and demand increases."
Ed Butler, Managing Director at Amito, said: "We are excited about Pulsant's strategic plans. Amito's established and extensive infrastructure provides a strong foundation for the company to expand its edge computing platform across the South East whilst delivering the best connectivity and cloud-based services to customers."
Who is Pulsant? The edge computing and data centre firm
Pulsant already operates an established network of 11 regional edge data centres across the UK, delivering secure, scalable and resilient cloud, colocation and networking services. The move further strengthens Pulsant's presence in the South East of England, adding to existing data centre sites in Croydon, Maidenhead, Milton Keynes and Reading.
Pulsant operates the UK's edge computing platform which brings together core data centre, network and cloud services to enable data to be processed close to edge devices and bridge the gap between centralised platforms and micro-edge for UK businesses.