Quantum Loophole wants to go beyond hyperscale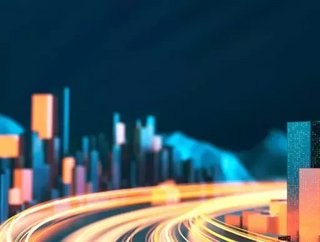 With a veteran executive team and a roadmap of epic proportions, data centre startup Quantum Loophole wants to change the face of the industry...
Texas-based startup Quantum Loop wants to change the way that we design and build data centres forever. It's a lofty ambition. But, with the company's impressive and the , Gary Wojtaszek, to its leadership team, it's off to a promising start. 
Quantum Loophole was founded in 2020 and is currently headquartered in Austin, one of the US' fastest-growing data centre clusters. Details about the company's first development are scarce, but Quantum Loophole is promising more information on the project during Q3 of this year. 
Big plans
With the scale of both data centre construction and demand growing so rapidly around the world, Quantum Loophole's plan is to meet massive demand with even bigger supply, delivered in a way that can anticipate and grow with the changing needs of the industry, while at the same time harnessing economies of scale and cutting edge construction techniques to improve sustainability and efficiency. 
The speed and scale of development in the hyperscale sector requires a new approach, Quantum Loophole believes - a paradigm shift in the way that real estate is purchased, organised and built upon. 
"We have re-imagined the way data centres can be developed in concert with natural resources for sustainability within the industry and our planet," commented Josh Snowhorn, the company's founder, CEO on the announcement of the seed funding round. 
"Incorporating an ethically-planned and community-centric design that puts sustainability at the forefront, our master plan data centre cities are designed to offer Gigawatt levels of critical power, leverage cutting-edge technology to deliver connectivity seamlessly and immediately, and offer mass scale fiber to nearby networking hubs."  
The new development could well dwarf some of the world's largest data centre campuses, with Snowhorn hinting that it will cover more than 2,000 acres of land and require access to more than a gigawatt of energy, which he adds will be sustainably sourced. 
These new "city-scale" campuses won't be exclusive to Quantum Loophole's own data centres (even though Snowhorn says they can knock up a built-to-suit 600,000 square foot data centre with the snap of a client's fingers). In , Snowhorn mentioned that their role will be to provide massive amounts of land, energy and fibre connectivity to nearby hubs. "It's in our plans to provide service for everyone, so if Digital Realty or Equinix want to put a big building on our campus, we're glad to work with them," said Snowhorn. "Our goal is to reduce costs for everyone."
Welcome aboard
Snowhorn himself is coming to this monumental undertaking with an impressive resume under his belt. Across a 20+ year career, he has worked in some of the most innovative companies throughout the communications sector, and his leadership team's past experiences include roles at Microsoft, Apple, Time Warner Cable, Charter Communications, Cincinnati Bell, CyrusOne, Deloitte, PwC, Terremark, Verizon and Yahoo. 
This week, however, Quantum Loophole announced its most prestigious hire to date. 
Gary Wojtaszek, ex-CEO of leading data centre REIT CyrusOne, will be joining Quantum Loophole's board of directors. Wojtaszek brings with him an impressive track record of taking ambitious data centre upstarts and turning them into a part of the establishment. He grew CyrusOne into one of the world's largest REITs, with a network of 45 facilities across the US, Latin America, Europe, and led the company's REIT conversion and IPO spin-off of CyrusOne, which turned a $525mn investment into a $12bn company. 
"I'm excited to join Quantum Loophole's Board of Directors under the leadership of Josh Snowhorn, a pioneer and serial entrepreneur who after joining Terremark as one of the first employees, helped launch CyusOne and founded EdgeMicro before starting this current venture," commented on Tuesday. 
"The data centre industry is growing quickly; however, it is under tremendous pricing pressure. Most data centre designs being deployed today are too costly and inefficient and will be challenged to meet the computing power needs required to support the shift towards AI focused data centres. By contrast, Josh's approach to building 'data centre cities' that are ethically planned with sustainable power practices is groundbreaking. His approach of marrying massively scaled facilities with shared resource allocation should result in the lowest cost data centres in the country and I'm excited to be a part of this team, which will reshape the way data centres are planned, deployed, and managed."