Quantum Switch Tamasuk secures financing for new data centre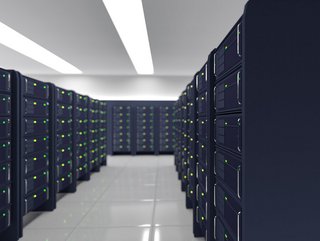 A joint venture between Tamasuk and Quantum Switch, Quantum Switch Tamasuk (QST) has received new funding for its data centre
Quantum Switch Tamasuk (QST) has secured full funding for its first data centre, currently in development outside Dammam in Saudi Arabia.
This data centre will primarily serve a new cloud region that will allow companies and organisations in Saudi Arabia to enhance their digitalisation objectives in the form of higher quality and more reliable digital services.
The new financing was structured and fully underwritten by French corporate and investment bank Natixis Corporate & Investment Banking (Natixis CIB), acting as Structuring Bank to QST. The financing arrangement has been specifically developed to accommodate future data centres into the existing structure, enabling more financing institutions to participate in financing QST's data centre portfolio.
"We are delighted to have led and distributed the project financing for QST. It represents our first data centre financing in the region, a sector in which Natixis CIB has deep experience in globally. The portfolio financing structure was a perfect fit for our client's development pipeline, and we are excited to support QST's capital requirements in a space where we see tremendous growth potential. We are especially proud to have sourced an institutional investor financing, this area of liquidity is particularly important to us and offers both sustainability and continuity to future funding requirements for our clients," said Bénédicte De Giafferri, Global Head of Real Assets Finance at Natixis CIB.
Investing in data centre construction
QST is the joint venture formed between Tamasuk from Saudi Arabia and Quantum Switch from the United Kingdom which design, build and operate hyperscale grade data centres across the Middle East.
The company's data centre is currently in advanced stages of construction and is expected to be ready for commercial operations in Q4 2022. QST has also started working on a second data centre, also in Dammam which is expected to be delivered in Q2 2023.
Commenting on securing the financing, Tamasuk CEO, Matthew Nathan, said: "This transaction stands out for its innovative structure and is a strong testament to the banking sector's appetite for growth in the digital infrastructure space in Saudi Arabia, as well as their confidence in QST as a data centre developer for international hyperscaler customers in the region. I am extremely grateful to the Natixis CIB team in the Middle East and their senior leadership for their belief and trust in QST".