Quinbrook to build US$1.7bn 'Supernode' data storage project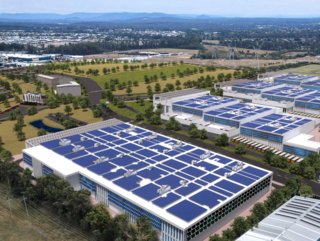 Quinbrook Infrastructure Partners has announced the launch of a data storage project in Australia, to be powered by renewables and battery storage
Quinbrook Infrastructure Partners has revealed plans to build a data centre worth US$1.7mn in Australia, that will include one of the largest battery storage installations in the Australian National Electricity Market.
The 'Supernode' battery project proposes to support the data centre, provide dispatchable services to the grid, firm additional renewables capacity, and act as a "backstop" to reduce the risk of power outages in Queensland.
It will host third-party data centre operations and be powered by wind and solar farms, backed up by a 2000 megawatt-hour battery that will help stabilise the grid in the region around Moreton Bay, one of the leading regions for rooftop solar uptake. The battery would have a maximum power output of between 700 and 800 megawatts.
David Scaysbrook, co-founder and Managing Partner of Quinbrook commented, "Supernode is the latest example of our strategy to make impactful and 'hard to repeat' investments that help decarbonise energy intensive data centre operations using renewable power solutions. Brendale is a truly unique location in the Pacific region and is well deserving of the 'Supernode' title."
Making data centres more sustainable with renewable energy
The Supernode project is located in the northern suburb of Brendale, the central node of Queensland's electricity grid with high-voltage connections, and will have direct connections to an international subsea data communications network.
Brian Restall, Senior Director of Quinbrook added, "Supernode is a particularly satisfying project for me as the Moreton Bay region is my birthplace and it is exciting to be delivering a 'game changer' opportunity for Queensland. Supernode puts this State on the global map with direct data connectivity to the world for the first time.
"Adding large scale battery storage and renewables to address high power prices, grid stress and the decarbonisation of our power supply at the same time, is a remarkable investment opportunity by any measure. We extend our thanks and appreciation to the Government of Queensland and to Moreton Bay Regional Council whose support has enabled us to reach this important milestone."
The Brendale, Queensland project follows up on the green data centre campus Quinbrook has been developing at Temple, in Austin, where the initial phase became operational last month.