Ramboll acquires leading data centre consulting company EYP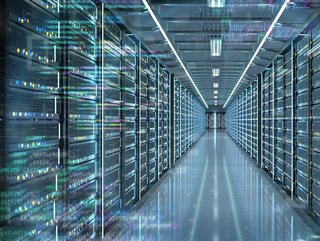 Ramboll has acquired data centre consultancy firm EYP Mission Critical Facilities to strengthen its position in the data centre consultancies market
Engineering company Ramboll has today announced it has acquired leading data centre consultancy firm EYP Mission Critical Facilities (EYPMCF) as it looks to strengthen its position in the data centre consultancy market and accomplish its mission of contributing to lowering the carbon footprint of the industry.
EYPMCF is a 50-person strong recognised pioneer in data centre strategy, planning, design and commissioning, supporting clients all around the world to store, secure and move digital assets. With the acquisition Ramboll now has more than 100 dedicated data centre experts globally.
What will the acquisition of EYPMCF aim to achieve?
"We are very excited to be welcoming EYPMCF's experts to Ramboll," Michael Simmelsgaard, Chief Operating Officer at Ramboll said. "For more than two decades, Ramboll has provided expert environmental, water, energy and building services to data centres, helping our clients to design, construct and maintain energy- and water-efficient solutions around the world. With EYPMCF we add a company with deep technical domain knowledge of mission-critical facilities which will strengthen our consultancy in integrated, innovative data centre solutions and strengthen Ramboll's position in the international premier league of data centre consultancies," he said.
For Rick Einhorn, Managing Partner at EYPMCF, the acquisition also brings great opportunity to the US-based company. "Joining Ramboll is a great opportunity to expand our consulting and engineering services to our existing global client base while bringing our technical expertise into Ramboll's existing and future clients across 35 countries around the world. Ramboll is strongly dedicated to supporting the sustainable development of the data centre industry, which resonates with our own position on how crucial it is to reduce the data centres' climate footprint on our society," he says.
COVID-19 increases demand for mission critical facilities and data centres
Already a sector in growth, the pandemic has fueled even greater demand for data centres and mission critical facilities around the world, with predictions for global data usage to continue to increase by 25% per year in the decades to come. With data centres already accounting for approximately 1% of global energy use, 2% of greenhouse gas emissions, and 660 billion litres of water use each year in the US alone, improving the sustainability performance of the rapidly growing sector is more important than ever.
"Two huge trends are shaping our world today: the climate crisis and the digitalisation of society," Michael Simmelsgaard says. "As digitalisation advances and more and more data is transferred, used and stored by people and businesses, data centres have a critical role to play in supporting a green circular economy. As a trusted partner for sustainable change who is committed to embedding sustainability into everything we do for our clients, our role is to ensure that the facilities we design, build and operate on behalf of our clients are at the cutting edge of environmental performance. At Ramboll we operate with the mindset that 100% renewably powered, zero waste data centres are achievable," Michael Simmelsgaard said.
Image: Ramboll