The reason why AWS spent US$35bn on Virginia data centres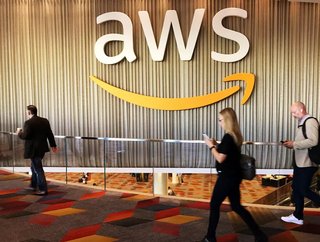 A new report by Amazon Web Services (AWS) has revealed why the company spent US$35mn on data centres in Northern Virginia over the last nine years
Amazon Web Services (AWS) spent a total of US$35bn on data centres in Northern Virginia alone in the past nine years. This information comes from a new recent report from the company which also revealed how much AWS spends per year on Northern Virginia data centres, and where it operates other facilities and campuses.
The report found that from 2011 to 2020, Amazon Web Services US$35bn spend on data centres in the U.S. state roughly represented $3.5 billion in annual data centre spending in the region alone. Each year, Amazon aims to expand its data centre operations in Northern Virginia as well as globally so that it can increase its overall capacity to keep up with the growth of its cloud computing business.
Talking about the report, Blair Anderson, director of AWS public policy at Amazon, said in a recent blog post that it "shows the impact that can happen when government and industry work together to create growth opportunities for communities."
Research firm Gartner has predicted that data centre systems spending in 2022 will hit US$207bn on a global basis, representing a  5.8% increase year over year. In 2021, worldwide data centre systems sales are expected to reach US$196bn, up nearly 10% compared to 2020.
AWS' cloud computing revenues see 40% increase 
During Q3 of this year, AWS' cloud computing revenues increased by almost 40% year-on-year to US$16.1bn. The company's cloud region itself includes over 50 data centres, making it the largest concentration of data centres anywhere in the world. This is due to the installation of a large amount of IT infrastructure, its location near the capital city, Washington D.C., and vast interconnectivity capabilities.
The US$35bn data centre investment from AWS also includes spending on the construction of the data centres, IT equipment, data centre employee salaries, utilities, security, and services to build and operate its facilities. The cloud computing giant said it "continues to build data centres in Virginia at a rapid pace and scale to meet the needs of more businesses moving to the cloud."