Record data centre investments driven by pandemic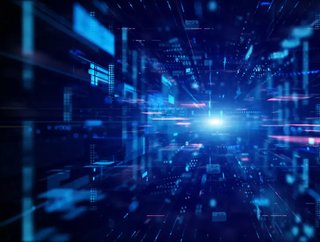 Results from DC Byte's Data Centre Report 2021 show that the data centre market has experienced strong momentum in 2021
DC Byte, a data centre research and analytics platform, has today released key findings from its Data Centre Report 2021, published in partnership with Knight Frank, a global property adviser.
The report, which provides comprehensive coverage of 28 key markets, found that the data centre market has experienced strong momentum in 2021 and shows EMEA markets have seen take-up rise 4% in the last quarter, to 120MW with a 10% increase in new supply overall, totalling more than 180MW.  In APAC total supply increased by just under 200MW, reflecting a similar pace to 2020 take up, recorded at just over 800MW, making total supply 5800MW across the region.
Ed Galvin, Founder and CEO at DC Byte, says: "Our data suggests that the accelerating take-up rates will only continue to rise, quickly absorbing the 2020 supply. This will prompt continued commitments to bring new data centre facilities online in 2022 and beyond, further reflected by new developments that have already been committed to. The sector is extremely fast-moving and the level of competition to source new sites is increasing exponentially. We have never seen such rising demand for comprehensive intelligence in this space. The pressure on all suppliers – consultants, operators, developers – to have detailed information, almost at their fingertips, reinforces how responsive investors need to be in making fast, well informed, decisions."
Expansion across EMEA and APAC

In EMEA, the core markets of Amsterdam, Frankfurt, London, Paris and Dublin continued their momentum, yet the trend is towards expansion outside of these markets with Africa poised to become a significant hyper-scale region; highlighted by the level of supply coming online in South Africa and Kenya. Istanbul and Warsaw are also noted as "edge" markets to watch. Development in EMEA's leading markets has been most notable in Q1 in Dublin with 108MW added, which represents 75% of 2020's new supply.  London and Moscow both saw 40MW added, whilst Zurich added 33MW.
In APAC, the total IT MW consumed increased by 5% to just over 90MW in the first quarter which is on track to meet 2020 take-up levels of 385MW. Among the top-performing markets, Mumbai is expected to match last year's increase, with 56MW added in Q1 2021. Sydney reached half of last year's take-up in the first quarter alone and has already more than tripled last year's new supply.
Stephen Beard, Partner and Co-Head of Global Data Centres at Knight Frank, said: "The increase in data centre facilities is becoming more widely distributed, as providers expand into new territories to add political and geographic diversity as well as meeting new data protection legislation requirements. Belgium, Denmark, Spain, Zurich, and Warsaw, for example, have been recent targets for cloud availability zones. Meanwhile, there is industry consolidation to also consider. New investors looking to maximise facility value to serve the 5G data economy, will likely target sites for upgrades rather than decommissioning."