Rostelecom launches data centre in Moscow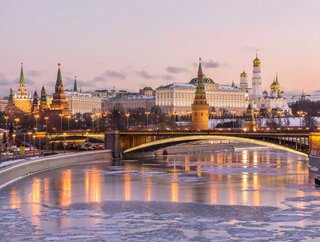 Rostelecom, Russia's largest digital service provider, has launched a new Tier III data centre in Moscow with 3,000 sqm of space
Rosetelecom, the largest digital services provider in Russia has announced the launch of a new Tier III data centre in Moscow. The new facility, called NORD-6 will have a total area of 3,000 sqm allows for 207 racks located in two machine halls, and a power capacity of 5MW. One of the key features of the new center is the group of racks with an increased power capacity of 20MW.
Yuri Samoilov, Deputy Director General of Rostelecom Data Centre and Director General of Dataline, said: "The shortage in data cater power capacity in the Moscow market is the key driver for us in fulfilling clients' growing demand to our best ability. Having expanded the NORD facility, we are working on commissioning of the first queue of Tier IV data centers with a total project capacity of 2,000 racks."
Meeting Uptime Institute Tier III Standards 
The new data centre meets the Uptime Institute Tier III standards for infrastructure functionality and capacity. With all reserved infrastructure systems in place, it allows for uninterrupted maintenance and better connectivity thanks to independent continuous electricity supply, refrigeration, ventilation, telecommunication lines, fire extinguishers and monitoring, to meet the performance levels businesses depend on.
Clients will benefit from a full range of geographically distributed services such as collocation, telecommunication, IaaS and could services, backup and recovery solutions, administration, information security, and others, Rosetelecom said. 
The new data centre is part of Rostelecom's NORD facility and is the sixth data center just added to the existing power capacity of 3,764 racks. Rostelecom's Data Centre Engineering Hub brings the expertise and competence of DataLine and Rostelecom Data Centers to provide maintenance and service the facility.