Saudi Telecom continues phase 3 of data centres project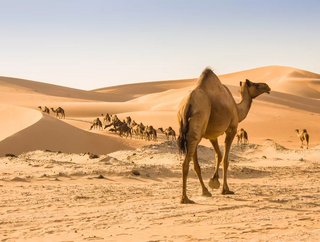 Saudi Telecom Company (STC) is continuing the third phase of its data centres project in the region following the completion of phases 1 and 2
Saudi Telecom Company (STC) is continuing its data centres project across Saudi Arabia with work starting on phase three. This latest development follows from completing the earlier stages of the project, phases 1 and 2. 
STC claims that this is the largest data centre construction project in the region, enabling world-class seamless data distribution with energy optimisation solutions to align with the Kingdom's environmental sustainability goals with its next-generation cloud-enabled data centres. This will accelerate the implementation of digital transformation in the region.
The completion of phases 1 and 2 means that data centres in Jeddah and Madinah are already operational. 
STC's data centres programme 
STC Data Centres programme consists of 16 data centres that include 17,000 racks which will be incorporating eight parallel projects distributed across multiple zones within six cities, which makes this the biggest programme of data centre construction at one time, across the region. The programme will create critical digital availability zones across key cities such as Riyadh, Jeddah, and Dammam.
Haithem Alfaraj, Chief Technology Officer of STC, said: "We have big plans for our data centres to become a gateway for the MENA infrastructure. STC is now established to be the leading data platform in the region and supports the demand for international connectivity. We aim not only to build new data centres but also expand our existing ones to ensure STC is fully equipped to meet the future growth demands of our customers. STC is geared up to grow on-demand with its unique data centre solution, by easily replicating a standardised design, that could exceed 300 MW of our current computing power capacity by reacting quickly to the market."
In a statement, the company said: "STC is building new data centres that incorporate a modular smart design, are fully Hyper-scaler compliant and deliver highly resilient infrastructure availability. On top of the Design & Construction excellence, the latest connectivity technologies are used to assure resilient and smooth traffic flow between different technical facilities and maintain business continuity. 
"The world-class data centres are part of STC's overall strategy to provide enhanced digital and telecommunication services across all major cities in the Kingdom. The construction programme for six sites is now underway, with Phase 3 expected to be completed in 12 months, with a total IT compute power capacity of 125 MW and a broader ambition for future growth in only eight months, with Phase 1 completed in 2019 and Phase 2 in the final stage of commissioning," STC added.