Savills appoints new head of EMEA data centre advisory team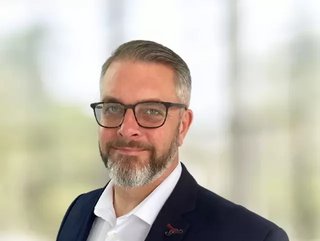 Estate agent Savills has announced the appointment of a new member, creating its EMEA data centre advisory team
Savills has launched its EMEA data centre advisory team with the appointment of Scott Newcombe, who joins as head of the new service line based at the firm's Margaret Street head office in London. The team will form part of the growing EMEA industrial & logistics offer.
Scott Newcombe, EMEA head of data centre advisory at Savills, said: "I am excited to be joining Savills at such a pivotal time for the sector. The pandemic has proven the critical importance of online infrastructure and this, coupled with the continued development of 5G, terrestrial and subsea networks across Europe has created significantly more demand for data centres in both established and emerging markets. I very much look forward to spearheading this new team and harnessing expertise from across the business to help provide clients with the best possible offer."
Scott Newcombe's experience in the data centre and IT industry
Scott has more than 30 years' experience in the IT and data centre sectors, both in the UK and internationally. He joins Savills having most recently worked for Digital Realty, one of the largest data centre operators in the world and the largest across EMEA. Whilst there, Scott focused on working with key clients to provide data centre solutions including colocation, shell & core to scale and build to suit facilities. Prior to this, Scott also held roles with both global and London based data centre operators, including Colt DCS and Infinity SDC.
At Savills, Scott will play an instrumental role in launching a dedicated data centre team to capitalise on the significant demand for this type of specialist asset class. This will include advising across the entire life cycle, from site identification, acquisition, commercialisation and the disposal of fully occupied and operational facilities.
Marcus de Minckwitz, EMEA head of industrial & logistics at Savills, adds: "The data centre market is a phenomenal growth area for the real estate market, but it is also very specialised, for this reason we are delighted to welcome Scott to Savills in order to lead this new team. His experience and background as a true data centre expert working for some of the world's leading owners and operators brings a new and unique perspective to real estate consultancy in this market, which we look forward to offering to Clients.'