Schneider Electric to launch micro data centres in Europe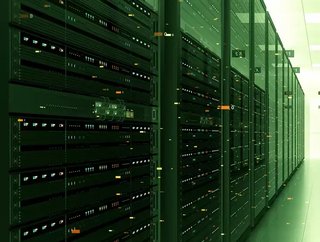 Schneider Electric is to launch its EcoStruxure Micro Data Centre R-series in Europe by June 2021.
Schneider Electric has announced that it will launch a new series of micro data centres in Europe by June 2021. Called the Ecostruxure R-Series, the new facilities are claimed to be IP and NEMA rated and "offer a resilient and quick-to-deploy solution to help manage edge computing infrastructure within challenging industrial and manufacturing environments", the company said. 
Micro data centres have become increasingly essential due to a large number of industrial operators deploy 4.0 technologies as a way to enhance safety, productivity, and automation. Micro data centres are required to address several aspects of the industry from the convergence of IT and OT to the enabling of IIOT applications. This, according to Schneider, makes IT on the factory floor "more reliable and simple to deploy". 
As part of the new series, six new models will be introduced in 16U, 24U, and 42U sizes, allowing for flexibility and scalability. "As Industry 4.0 and advanced automation technologies continue to drive transformation within industrial environments, IT must be deployed closer to the point of use, enabling increased productivity and efficiency," said Rob McKernan, Senior Vice President of the Secure Power Division of Schneider Electric Europe. 
"The availability of our new IP and NEMA rated EcoStruxure Micro Data Center R-series solutions will help industrial manufacturers and distributors across the region truly reap the benefits of improved performance and reliability on the factory floor", he added. 
EcoStruxure Micro Data Centre Solutions receive industrial systems to improve marketing capabilities
As configurable, pre-packaged, enclosed rack systems, the EcoStruxure Micro Data Centre solutions include power, cooling, security and management. According to Schneider Electric, they can also "save up to 40% in field engineering costs, get systems to market 20% faster, and reduce maintenance costs by 7%. In addition, they can reduce capital expenses by 48% compared to a "traditional build", the company claims. The new R-series centres are also:  
Built to withstand harsh indoor environments and applications with minimum ingress protection ratings of IP54 and NEMA 12. Industrial edge environments can be challenging with high levels of dust, moisture, and wide temperature variations.

Managed remotely with Schneider Electric's portfolio of software and digital services when there's limited-to-no on-site IT staff. EcoStruxure IT, an open, vendor-agnostic platform, provides the power and flexibility for users to manage critical infrastructure on their own, with a partner, or to allow Schneider Electric's service engineers to manage the assets for them.

Equipped with security features, such as access control, intrusion detection and a security camera that allow it to go in unsecured locations.

Able to standardise your design across multiple environments with a single, all-in-one-solution, which is easier to deploy and maintain than disparate systems.
What is Industrial Edge Computing? 
To allow industrial operators to capture the full benefits of increased automation, they cannot solely rely on cloud technology to bring the resilience and speed that artificial intelligence, machine learning, and other Industry 4.0 technologies ask for, and so they need to adopt industrial edge computing. This involves local edge data centres that are either IT infrastructure enclosures, spaces or facilities geographically distributed enabling endpoints on the network. When in industrial environments such as manufacturing plants or distribution centres, this application is known as "industrial edge computing".