Securing the industry's future with a hybrid cloud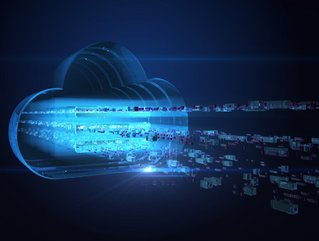 As the drive towards the cloud advances, its hybrid version looks as though it could cement the data centre and colocation industries for years to come
Data centres have evolved considerably since their initial inception. Adapting in sync with the evolution of business needs, the data centre industry itself – and its importance – has grown exponentially.
Remote working, a phenomenon that has picked up pace in recent years, has led to advancement of the Internet of Things (IoT), escalating data requirements, and ongoing cloud adoption, all of which have contributed to a shift away from traditional enterprise data centre facilities to ones that are more adaptive to the needs of the user.
Cloud technologies have become essential to colocation services, particularly with the emergence of this global remote workforce.
The push towards the cloud continues as more and more companies are utilising cloud software services to secure and back up their IT infrastructure. Decentralised workforces mean companies now need to diversify how they store data to ensure workers can still perform their roles effectively while retaining a high level of security – any delay or issues with either performance or security could lead to a negative impact on the business.
As cloud computing is essential for business, it comes as no surprise that colocation providers have responded to this and now provide a simple answer for this shift. Through such provisions, data centres can support businesses as they move legacy applications and environments to a high-quality connected environment that's cross-connected into the cloud.
Responding to the changing needs of businesses
As the technology space evolves, however, cloud technologies only serve certain sections of business needs, so companies are developing robust hybrid cloud strategies to create opportunities allowing for quicker decision making, cost reductions, enhanced customer engagement and the assurance of privacy.
Accenture says: "The cloud is evolving. It's becoming a dynamic continuum of capabilities: private options are booming; hardware manufacturers are launching public-like offerings; and edge computing is set to grow exponentially over the next five years.
"The cloud is no longer a single, static destination – it's the operating model of the future. As a result, more companies are turning to a hybrid approach. In fact, experts say 90% of organisations will soon opt for these multi-cloud architectures to avoid over-reliance on a single public cloud provider."
The Global Hybrid Cloud Market is expected to grow by registering a CAGR of 21.06% between 2021 and 2026. The growth of cloud and industrialised services in conjunction with the decline of traditional data centre outsourcing indicates a notable shift toward hybrid infrastructure services.
To meet this shift, data centre providers need to secure their future by transforming once again to meet the hybrid needs of businesses. A hybrid data centre offers a combination of cloud-based and on-premises infrastructures that enable the sharing of applications and data between the data centres using a network.
Not only do colocation providers need to respond to this change to support businesses, but they also need to protect their own; it's no secret that the industry has been facing an increasing amount of challenges from public cloud platforms like Microsoft Azure and AWS.
By supporting hybrid clouds with infrastructure within the data centres themselves, colocation providers can begin to compete with public cloud providers, even if the solutions themselves involve customers leveraging public cloud services as part of hybrid architectures.
The benefits of a hybrid cloud data centre
Ease of use
With a hybrid data centre, businesses can simply move processes from their on-premises environment to the cloud one at a time, whenever they are ready.
Supporting the remote workforce
It is easier to meet the needs of a remote workforce with a hybrid data centre. Processes that need to be deployed and managed in the cloud can be migrated there, and, as a result, it is simpler to make them available to a remote workforce and support them as they work away from the office.
Business resilience
As hybrid data centres execute periodic backups, the amount of downtime businesses may experience is less than they would experience with pure-cloud architectures. It is also more resilient when it comes to dealing with situations where demand for resources suddenly spikes and, therefore, more reliable.
Improved options for scalability and control
In the event that you need more resources to handle demand – which for many businesses is highly likely, particularly in light of the growing significance of data analysis for business success – a hybrid data centre can scale up by taking advantage of resources in the public cloud portion of a business' data centre architecture. In this way, organisations benefit from one of the primary advantages of cloud computing.
Reducing business costs
With a hybrid data centre, there is no need for organisations to pay extra for hardware they may not need or even use: companies buy what they need and scale up when necessary – if at all – saving costs on unnecessary hardware and enabling businesses to instead use that money on other, more critical assets.
Securing the colocation industry's future
All of these benefits, and the growing popularity of public cloud services, mean colocation providers need to offer value that extends beyond convenient server space.
The ability to extend public cloud resources into private infrastructure is highly valuable. It means that businesses can keep the workloads they already have running in public clouds, but a hybrid facility doesn't require the compliance and cost that surface from having to host workloads on public cloud infrastructure.
Despite this, building a hybrid cloud infrastructure presents its own challenges. Fully-managed solutions like AWS Outposts are costly, while alternatives like Azure Arc and Google Anthos require users to acquire, provide and manage their own hardware.
This can be challenging for many businesses as a huge proportion of organisations are so dependent on the public cloud that they are not accustomed to managing their own infrastructure. However, this again could help colocation providers as they look to secure their own future and compete with public clouds.
As such, data centres could begin to support customers with services that help manage hybrid cloud infrastructure inside colocation data centres.
Those services could be the help that many businesses need to make the jump from using the public cloud alone to going hybrid. Additionally, it can remove challenges around poorly integrated IT strategies that involve private infrastructure and public cloud resources running simultaneously, without a unified control plane.