SilverEdgeDC launches with M4 Corridor in Swindon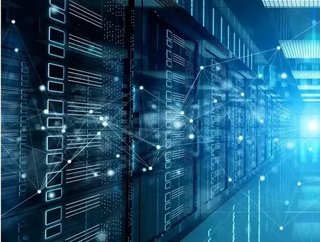 The Data Centre organisation announced the launch of their Swindon site yesterday and is currently building up a portfolio of locations across the UK...
Data specialist and colocation provider SilverEdgeDC has opened its first data centre in Swindon as part of its relationship with the M4 Corridor. 
The location for the data centre, Swindon, was chosen due to the company's position in the M4 Corridor which is near London and several other tech organisations.
SilverEdge DC's strategic investment will aim to support edge computing and follow other high-profile companies who may be looking to also open data centres in the area.
The company's plan is to utilise the excess power supply used by towns on the outskirts of the area to allow it to offer more competitive prices to its clients, whilst still keeping high levels of efficiency and security in mind. 
The success of the plan aims to create more jobs and provide further support to infrastructure in emerging areas. 
Speaking about the launch, recently-appointed Managing Director of SilverEdgeDC, Gregg McCulloch, said: "Data centres are absolutely integral to the UK's infrastructure and SilverEdge DC has ambitious plans to become a significant player in the market over the coming years.
"This is the start of a strategic investment for us in edge sites up and down the country. We will be targeting locations on the outskirts of major centres across the UK which will allow us to offer a high calibre, secure offering at competitive prices", he said.
Mr McCulloch added that the company is "extremely pleased" that their Swindon site is operational, and they "look forward to bringing other centres online in the coming months."
Providing a total space of 37,000 square feet and the claimed availability of 7.5 MVA of power, SilverEdge also offers customers carrier neutral connectivity via Tier 1 and Tier 2 networks. 
Gregg McCulloch believes that all decisions will affect independent businesses positively, stating: "We believe that all strategic business and IT decisions should have a positive impact on each individual company's business drivers."
He goes on to say that "this is why SilverEdge focuses on transparency, flexibility and agile solutions to allow the customer to have as little or as much control as they like."
Having previously operated as Eduserv, the data centre arm of Jisc, SilverEdge was used by public sector clients and now hopes to offer hosting and colocation service catering for official information assets. 
SilverEdge DC says that these assets also include ones marked with the official sensitive handling caveat, whilst any other security needs can be dealt with separately.