SK to build $1.75bn hyperscale data centre, startup hub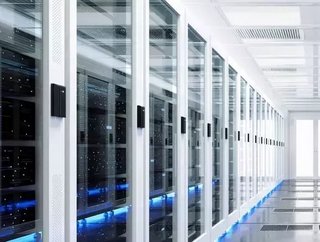 SK Broadband is investing $1.75bn into its new hyperscale data centre and startup cluster in Gunsan, South Korea...
SK Broadband - the internet infrastructure division of SK Telecom, one of South Korea's three largest telecommunications providers - has announced plans to invest $1.75bn (KRW2trn) in the construction of a new hyperscale data centre surrounded by a startup campus.
The development is located in the Saemangeum area of Gunsan in the province of North Jeolla, according to reporters at , near the South West coast of the country. 
"South Korea has optimal conditions to emerge as the region's data center hub with its geographical advantage," a representative of SK Broadband said in a statement to the press on Monday. 
The first phase of the data centre and startup cluster development is expected to be completed by 2024 and comprise four data centre buildings, with plans to add 12 more by 2029. Initially, SK Broadband will power the facility using 30% renewable energy, with plans to scale that figure up to 100% in the future. 
The project has been funded by a consortium comprising SK Broadband and SK E&S. the consortium won its bid to go forward with the project after agreeing to also construct a 200 MW floating solar farm in the nearby area, as part of the Korean government's plans for North Jeolla to generate a total of 2.4GW of solar power annually. 
SK E&S CEO Yu Jeong-joon said in a statement: "Based on this project, SK E&S will enhance its clean energy businesses within and outside Korea and make more contributions to local economies."
The Korean data centre business is currently booming. An undersaturated market, with low energy costs, strong government incentives and one of the world's most developed digital economies - compounded by South Korea's position as the global leader in 5G adoption - has provoked a surge in data centre construction over the past year. 
Korean social media and tech firm Kakao (the country's equivalent to Facebook and WhatsApp, which have struggled to gain adoption in Korea) that it had begun construction of a hyperscale campus near Seoul. The country's leading tech firm, Naver, has also stepped up its data centre investment over the past two years. 
Overseas investment could also be set to rise in South Korea's data centre business, as , and rising prices in SIngapore prompt tech firms looking to invest in APAC to explore new options.