solutions by stc announces cloud partnership with LEAN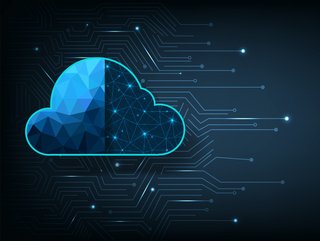 solutions by stc, part of Kuwait telecommunications company stc is partnering with cloud firm LEAN to provide cloud-based solutions in the country
solutions by stc, a subsidiary of Kuwaiti telecommunications firm stc, has announced a strategic partnership with cloud company LEAN to provide cloud-based solutions in the country.
The partnership builds on solutions by stc's goal of enabling the digital transformation strategies of its corporate customers.
With the increasing number of organisations shifting or considering to shift to the cloud, the combination of solutions by stc's WAN and internet capabilities coupled with LEAN's cloud solutions aim to provide a unique offering selection in the local market. The newly formed partnership provides a local cloud infrastructure in Kuwait, option to localise data, in-depth knowledge and technical knowhow, as well as customer support services.
solutions by stc said in a statement that customers will have the option to select the services they need on demand, making this solution a cost-effective, agile, and secure cloud infrastructure model that can assist them in pursuing their digital transformation strategies.
What will the cloud partnership allow solutions by stc to achieve?
Through the partnership, solutions by stc says it will offer its corporate customers, including SMEs, with Virtual Data Centers (VDC), Disaster Recovery as a Service (DRaaS), and Backup as a Service (BaaS) through a flexible prepaid payment scheme. Replacing traditional hardware based IT infrustructures, the VDC will provide customers with a more secure cloud-based solution that requires no up-front hardware investment or long-term financial commitments.
As for DRaaS, the service is designed to protect an organisation's network and mission-critical systems from hardware failures, human error, and malware attacks. BaaS will assist organisations in safeguarding their data with built in encryption capabilities that can be accessed through pre-defined recovery parameters.
solutions by stc offers the innovative cloud solutions to its B2B customers who, it says, will "greatly benefit from the various features that suit their requirements." Following its strategy to offer business solutions all under one roof, solutions by stc has taken great strides to introduce new products that cater to the Company's growing and diverse customer base.
These included a range of connectivity solutions through stc such as fixed or wireless services, 5G technology, as well as ICT, IoT, AI, and other IT products and services. solutions by stc will continue to introduce pioneering technology enabled solutions based on the latest innovations in this digital era, serving as the preferred gateway to its customers through digital transformation.