Is South East Asia on the cusp of a green data centre boom?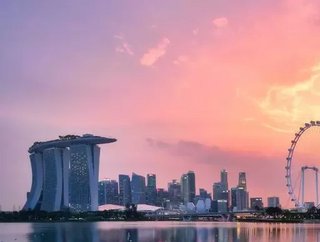 A new report from Digital Realty estimates that South East Asia is about to become the fastest-growing region for sustainable data centres...
South East Asia (SEA) is poised to become the fastest growing region for data centres in the next few years, finds a new report from and .
The joint study, which was released on Friday, surveyed more than 200 industry experts across Singapore, Malaysia and Indonesia earlier this year. agreed that SEA would display significant data usage growth over the next five years, leading to a significant boom in data centre construction throughout the region. 
The report also highlighted the impact of COVID-19 on the SEA data centre industry, with 96% of experts surveyed claiming that the pandemic had increased data demand and underscored the need for widespread digital transformation in the SEA economy. 
The report, titled , notes however, that although the SEA region shows strong promise as a global data centre hot spot, the increasingly urgent need to decarbonise the global economy and shift to a more sustainable approach is an essential step in the development of the region's data centre landscape. 
"Southeast Asia is home to some of the fastest-growing economies in the world, and its rapid development will accelerate the demand for data services," commented . "Against this backdrop, it is crucial that data center providers find a way to meet this need while ensuring they are playing a part in helping countries meet their climate targets." 
The study emphasised the fact that, with 35%-40% of data centre energy consumption dedicated to cooling needs, sustainable and innovative steps (like liquid and free cooling) need to be taken if SEA is to emerge as a sustainable data centre hub. 
"We believe cooling technology will be a game-changer for data centers, especially in Southeast Asia's tropical climate," noted , adding that the report's findings align closely with Digital Realty's own sustainability goals as one of the world's largest data centre operators. 
The report noted that, while Singapore remains the South East Asian capital of the data centre industry, with an estimated 60% of the region's total data centre supply, both Malaysia and Indonesia have emerged as "rising stars" due to their relative ease of access compared to Singapore, as well as having young, tech-savvy populations, which Eco-Business estimates will drive significant growth in the e-commerce and tech industries over the next few years. 
"Southeast Asia has emerged as a highly sought-after region," said .  
"While Singapore's stable, pro-business environment, low-risk geographic features and abundant connectivity options make it an attractive destination for data center players, the country needs to remain competitive in the face of rising competition. Singapore has a tremendous opportunity to fortify its regional leadership and build upon its position as a sustainable global data center hub in the post-pandemic world."