Spotlight: Columbus, Ohio - from cowtown to server farm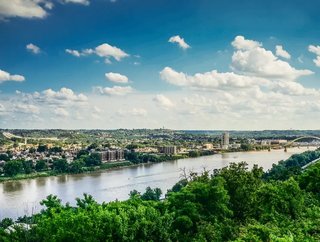 A string of hyperscale investments sparked a groundswell of data centre activity in Columbus, with lucrative tax breaks set to solidify the trend.
Once a hub of agricultural trade, Columbus, Ohio, is making a concerted effort to drive the transition from cowtown to server farm. The state government has used a string of legislation to offer up massive tax cuts to digital infrastructure companies throughout Ohio. 
Following major investment by data centre and tech giant Google, these tax breaks - coupled with real estate prices below the national average and electricity prices averaging 12.38¢ per kWh - are poised to drive further digital infrastructure investment in and around the city.
As Ohio's population continues to urnabise, agricultural land is increasingly being bought up to be developed into large scale data centre infrastructure. 
Hyperscale in New Albany 
Last week, Google announced a $1bn investment in the expansion of its hyperscale data centre in the town of New Albany just outside Columbus. The hyperscale cloud giant has also revealed that it plans to purchase an additional 618 acres of land in Columbus and Lancaster for the development of more data centres. 
"We are delighted that Google Cloud has committed to expanding its presence in Ohio, further solidifying the state's position as one of the country's leading destinations for cloud technology investment," said Ohio Governor Mike DeWine in a statement to the press. He added that Google's continued investment in the greater Columbus metro area demonstrated the continuation of "a growth trend of cloud computing investments that we are seeing throughout Ohio."
Google's New Albany campus broke ground in 2019, with the first phase becoming operational in the months since. Earlier this year, the Columbus City Council reportedly approved more than $54mn in tax breaks for the company's planned development of a 500 acre complex build on what used to be farmland. 
A similar deal has been struck in Lancaster, Ohio, where Google bought another farm at 104 Whiley Road for development into the town's first data centre. 
Google isn't the only hyperscaler looking to capitalise on Ohio's cloud computing boom. Back in 2017, the Columbus Dispatch revealed that social media giant Facebook was behind plans to develop a $750mn hyperscale data centre, also located in New Albany. The development reportedly involved a $37.1mn tax incentive at the state level, with further tax breaks confirmed at the local level. 
A One-sided Relationship? 
Government officials and tech firms alike are quick to tout the massive investments made by data centre operators like Google and Facebook as significant contributors to local economies. While it's true that a data centre development often represents a significant cash investment for smaller communities like New Albany, some question whether they actually result in tangible benefits for local economies. 
Google's site in Columbus received more than $54mn in tax incentives at the state level earlier this year. Critics of the decision noted that the hyperscale facility will only create 20 full time jobs once operational, pointing out that the city is giving up more than $2.7mn in tax revenue for each permanent job created.
Facebook is known throughout the industry for constantly working to reduce the number of technicians required to run its sites. In an interview with Data Centre Magazine earlier this year, Steve Helvie of the Open Compute Project (originally an internal design initiative at Facebook) noted that Facebook's open-source designed facilities - like its hyperscale data centres in Prineville, Oregon - employ just one technician for every 40,000 servers. 
While data centres do represent a significant upfront investment (Google's Columbus facility represented a $300mn investment, primarily in real estate and construction costs) there's plenty of evidence that they don't result in long term economic growth for the counties that host them. The mentality that data centres impact a community like a local factory is clearly flawed, and the benefits of Ohio's new role as a midwestern cloud hub are likely to be felt more keenly in Silicon Valley than in the towns surrounding the actual facilities.