STACK Infrastructure and First Gulf build new Toronto campus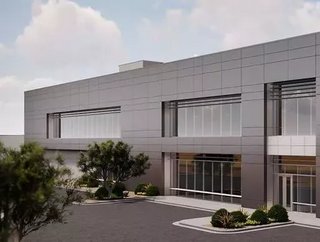 STACK Infrastructure has partnered with First Gulf to build a new data centre campus in Toronto, Canada to expand their fleet internationally...
STACK infrastructure has announced it is building a new data centre campus in Toronto, Canada as part of a collaboration with Canadian development company, First Gulf.
The new 56MW campus marks the infrastructure organisation' first international expansion and will sit on 19 acres of land near downtown Toronto. 
Talking about the project and its location, Brian Cox, CEO of STACK Infrastructure, said: "Toronto, with its incredible economic growth, access to power, and connectivity, is one of North America's most exciting data center expansion opportunities.
"Our company continues to develop where our hyperscale and enterprise clients need to be, and we couldn't be more excited to partner with First Gulf and expand internationally to meet those needs. 
"This represents the next chapter in the fast-moving and ever-expanding story of STACK growth," he said. 
To increase scalability and redundancy, three substations will feed the campus, being served by electric utility company, Toronto Hydro. The campus also aims to allow "hyperscale and enterprise clients to choose from ready capacity, powered shell, and build-to-suit opportunities," the company claims. 
Chief Executive Officer of the Great Gulf Group, the parent company to First Gulf, Ilias Konstantopoulos, expressed his excitement at working with STACK on the project. He said: "Together, STACK and First Gulf make an exceptional team. 
"There is incredible potential here for long-term growth of digital communications infrastructure, and we're proud to join forces with STACK to facilitate that growth," he added.
John Tory, Toronto's Mayor, also shared his enthusiasm, saying that he is "delighted to welcome STACK and its partners to Toronto."
He added: "As an industrial and financial hub of Canada, increased technology access, development, and jobs are critical to Toronto's growth, which is why we hope this is just the beginning of a long, successful partnership." 
In addition to the Toronto Campus, STACK claims it is finalising the delivery of a 24MW facility in Hillsboro, Portland. 
It also claims to offer several opportunities throughout the United States. These Include: 
A 400MW critical capacity hyperscale data centre in Fort Worth, Texas
A 42MW data centre campus in Albany, Ohio.
A 150MW potential critical capacity campus in Avondale, Arizona. 
The Toronto campus is expected to be completed by summer 2022.