Standard Power: IaaS services for data processing companies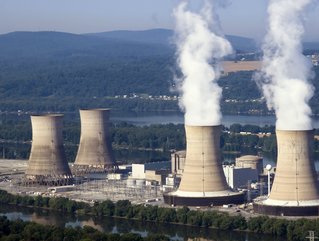 IaaS services provider Standard Power has announced a new blockchain data centre in Pennsylvania with up to 900MW of power
Founded in 2018, Standard Power provides Infrastructure as a Service to advanced data processing companies such as those focusing on blockchain mining and high performance computing applications. The company works closely with its clients to provide server management and colocation services with reliable, secure and efficient infrastructure.
For its larger clients, Standard Power is able to build custom facilities with a Tier III+ data centre rating.
Standard Power partners with Energy Harbor Corp to build blockchain data centre in Pennsylvania
This week, Standard Power announced it is building a blockchain data centre at a nuclear power plant in Pennsylvania as part of a project with Energy Harbor Corp. The facility will provide an initial 200MW of capacity with the potential to reach 900MW in the future.
The two companies signed a Memorandum of Understanding (MoU) to develop the "large-scale carbon-free data infrastructure operation" adjacent to Energy Harbor's Beaver Valley nuclear facility in Shippingport, Pennsylvania.
As part of phase 1 of the development,due to be completed in 2023, Standard Power says it will commit to a 10-year agreement to purchase between 200-300MW of electricity and capacity through a direct connection to the Beaver Valley nuclear facility at a fixed price.
Maxim Serezhin, Standard Power's CEO, said: "Data infrastructure and the associated technology is energy-intensive, and we recognise our responsibility to build a more environmentally sustainable future. Expanding our relationship with Energy Harbor strategically enables us to proactively structure our hosting capabilities to ensure that 100% of the power associated with this facility is carbon-free."