STC confirms contracts worth US$53.66mn for NEOM data centre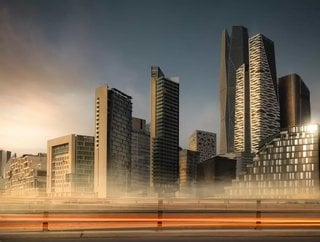 Solutions by STC, a digital solutions innovator has signed several contracts worth US$53.7mn to construct a new data centre in NEOM, Saudi Arabia
Solutions by STC, a Saudi end-to-end digital solutions provider, has announced it has signed several contracts with the Saudi Telecom Company (STC) to construct a new data centre in the city of NEOM in Saudi Arabia.
The contracts will enable the company to establish the data centre's infrastructure and are valued at approximately US$53.7mn in total. They will also contribute to the data centre's cloud platform amongst other applications, Solutions by STC said.
Neom city anticipated to be around the same size as Belgium 
Speaking about the city, Nadhmi Al Nasr, CEO of the NEOM project, said: "NEOM's infrastructure will utilise AI, robotics, and human-machine fusion to deliver greater predictive intelligence and enable faster decision making across all NEOM sectors. The procurement and deployment of a future-proof wireless network is a critical first for NEOM in realising our goal of driving innovation in the future digital economy."  
According to a report by Arab News, the project includes designing building digital solutions for Neom Telco Park's digital platform as well as data centre support. It also involves enabling the data centre campus, system integration, infrastructure services, and physical security solutions, a digital platform enabling Neom to provide private cloud services to its customers, and solutions and technology maintenance and support.
Once completed, NEOM is anticipated to be around the size of Belgium, and is part of Saudi Arabia's economic diversification plans. It is expected to cost US$500bn. 
The city of Neom itself will be constructed in the Tabuk Province of north-western Saudi Arabia. It is planned to incorporate smart city technologies and also to function as a tourist destination with the first section of the city aiming to be complete by 2025.