Stonepeak commits $1bn to Digital Edge data centre platform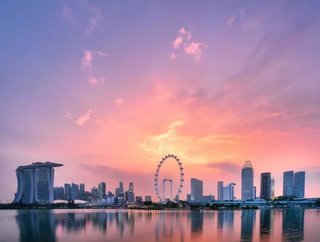 The New York private equity firm has recruited an experienced team to form Digital Edge, a new platform that aims to disrupt the APAC data centre space...
New York-based equity firm has secured a capital commitment of $1bn as it embarks upon an attempt to reshape the APAC data centre market landscape. 
The company that it - along with a group of executives drawn from the ranks of Equinix, Facebook, Tata Communications and Macquarie - have formed a new company: . 
Headquartered in Singapore, the new platform aims to become the new APAC leader in delivering digital infrastructure platforms. Digital Edge will begin by making two initial investments in data centre projects in Japan, which the company identifies as one of its key markets. 
The first investment is being made as part of a partnership with Keihanshin Building Co. and Kanden Energy Solution for the development of a 12MW facility in central Osaka. The second is reportedly taking the forms of a strategic partnership with ITOCHU Techno-Solutions Corporation, and will focus on the company's Mejirozaka Data Centre in Tokyo.
"We are very excited to partner with Stonepeak and to have completed the initial capacity acquisitions to fulfill our vision of bridging the digital divide in the Asia-Pacific region," said . "The transactions in Tokyo and Osaka give the platform a dual footprint offering to customers in Japan's two primary data center markets."
Lee steps into the CEO role at Digital Edge following a stint from 2005 to 2019 as President of Asia Pacific business. He is joined by several other individuals from the Equinix Asia team, including Kei Furuta, Andrew Rigoli and Jonathan Chou. 
"The Asia Pacific digital infrastructure market is among the fastest growing in the world, with demand continuing to outpace supply," commented Brian McMullen, Senior Managing Director at Stonepeak. "We are delighted to partner with Samuel and his team, who bring unparalleled experience and an exceptional track record of development, and are investing in Digital Edge to help us achieve our shared vision for the region."
This isn't Stonepeak's first foray into the data centre industry. The company is a majority stakeholder in leading data centre services provider Cologix, and earlier this year acquired Xplornet Communications, which provides broadband connectivity in rural Canada.