Stream Data Centers: Delivering secure environments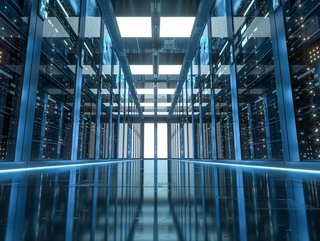 We take a look at Stream Data Centers and how it is helping improve the data centre experience by providing solutions for customers
Founded in 1999, Stream Data Centers provides premium data centre services, with 90% of its inventory leased to Fortune 100 customers.
To date, the company has acquired, developed and managed 24 data centre campuses nationally, while leadership has remained consistent for all 23 years.
Stream sources low-risk land sites for optimum data centre development, and provides energy procurement services with a focus on reducing market risk and low-cost renewable energy options. All of Stream's facilities feature carrier-neutral, low latency connectivity to network and public cloud providers.
It is a subsidiary of Stream Realty Partners, a full service commercial real estate investment, development and services company. With US$5.8bn in annual transactions, Stream Realty Partners is one of the most successful commercial real estate firms in the country.
Currently, the company is expanding its footprint with a new 3 million square-foot multi-tenant campus in Goodyear, Arizona, scheduled to become the region's largest with 440MW of capacity at full build. Stream is also commissioning a second partially pre-leased data centre in Chicagoland's Elk Grove Village, with the new 32MW data centre campus now available.
Bringing in new expertise to help the business
Stream Data Centers has recently announced Mike Lebow as its new Senior Vice President of Location Strategy and Development.
In this role, Lebow will lead all aspects of the pre-construction project lifecycle, from market analysis, site identification and acquisitions, to zoning, permitting, utility upgrades and interconnections.
Prior to Stream, Lebow built his site development expertise in the renewable energy sector, leading the identification and development of ten commercial wind energy facilities totaling almost 2GW. From there, he joined Google's Energy and Location Strategy team, where he worked for nearly eight years helping scale the company's global data center infrastructure efficiently and sustainably.
During his time there, he helped Google acquire 13 data centre campuses across North and South America, totalling thousands of acres and enabling multiple gigawatts of data centre capacity. Most recently, he oversaw Google's data centre portfolio in Latin America, including strategic planning and capacity deployment to grow Google Cloud in the region.
"Stream is a company that is both fantastic to work with, and to work for. They have a long track record of success, strong financial partners, and robust customer pipeline; but the thing I value the most is the team's entrepreneurial attitude. Leadership here is willing to take risks and support new initiatives that solve problems for our customers in this dynamic industry. I look forward to helping accelerate Stream's new ventures and expansions, identify ideal data centre locations, and deliver shovel-ready sites to meet our customers' evolving needs. It is an honour to be part of one of the industry's most customer-centric companies and I'm excited to help scale the platform with the implementation of robust processes and industry best practices," comments Lebow.