STT enters Indonesia with Triputra Group joint venture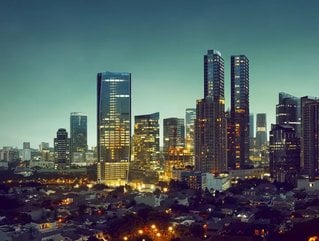 The new joint venture between ST Telemedia Global Data Centres, Triputra Group and Temasek is planning a 72 MW data centre outside Jakarta.
Singapore's ST Telemedia Global Data Centres entered the Indonesian data centre market on Tuesday, as part of a new joint venture with Jakarta-based Indonesian conglomerate Triputra Group and global investment firm Temasek. 
The new strategic partnership will see the three firms begin development of a new data centre platform based in Jakarta. The first phase of the project, the construction of a 72 MW hyperscale data centre campus in Bekasi - a suburb to the southwest of central Jakarta - will commence "in the coming months." The facility is scheduled to be completed in Q1 of 2023. 
Bruno Lopez, President and Group CEO of ST Telemedia Global Data Centres, said that the joint venture "marks our strategic entry into the Indonesia data centre market," calling it an important step towards ST Telemedia Global Data Centres reinforcing its position as a leading APAC data centre industry player. 
An industry report released last year by Google, Bain & CO, and Temasek (one of the three participants in the new joint venture) identified Indonesia as the "largest internet economy in Southeast Asia," a trend which is being fuelled by high consumer adoption rates of digital services like cloud and ecommerce. 
Earlier this month, another report by Arizton Advisory & Intelligence found that, last year, the country's cloud computing market grew at a rate of over 45% compared to the preceding five years, with milestone events like the launch of the country's first digital-only bank, and key enterprise players in the technology and telecommunications space undergoing significant cloud migration projects. 
With Indonesia's digital economy predicted to be worth as much as $124bn by 2025 (and the country's overall economy predicted to be the world's fourth-largest overall by 2050) there has been a flare up of data centre investment in the country over the past year. 
Companies like Space DC, Keppel Data Centres and Japan's NTT are all undergoing significant projects in the country. 
Lopez said that he is confident "our expertise in designing, building, and operating data centres in Asia's largest markets, combined with Triputra's experience operating across diverse industries in the local Indonesian market and Temasek's global investment insights and experience in Indonesia will put us in good stead to serve the needs of Indonesia's vibrant digital economy." 
Arif Rachmat, a Director from the Triputra Group, added that the new joint venture's entry into the Indonesian market "will be a momentous milestone for Indonesia's economy."