STT expands into South Korea with new planned campus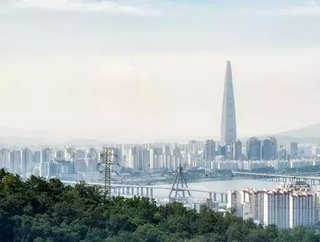 ST Telemedia Global Data Centres is partnering with Hyosung Heavy Industries on a new carrier-neutral data centre campus in Seoul...
Singapore-based ST Telemedia Global Data Centres that it has inked a new strategic partnership with South Korean manufacturing firm Hyosung Heavy Industries. The new 60:40 joint venture will see the two firms design, build and operate STT's first carrier neutral data centre campus in South Korea. 
According to a press statement from STT, the joint venture is in the final stages of acquiring a land parcel in the greater Seoul metro area which, once obtained, will be host to an unspecified number of data centres "built to the highest quality standards". 
The campus will, STT claims, be one of the few carrier-neutral facilities in South Korea capable of hosting both hyperscale cloud operators (like Korean tech giant Naver) and retail colocation customers. 
"South Korea ranks among the world's most digitally competitive economies and we are delighted to be partnering Hyosung Heavy Industries as we expand into South Korea, growing our presence in Asia to five markets," commented STT president and group CEO, Bruno Lopez. 
He added that "Hyosung Heavy Industries has strong local capabilities in power, industrial systems and construction technology. Leveraging our global track record in designing, constructing and operating state-of-the-art, carrier-neutral data centres, we are well poised to support the increasing demands from our customers and businesses in the country and region, brought about by the rising adoption and consumption of cloud and digital services globally." 
A Booming Market, Closely Guarded
South Korea is unique among global markets for a few reasons. First of all, a mixture of national sentiment and protectionist government policy have largely kept US big tech farms like Google, Facebook and AWS out of the country. Koreans use Naver and Naver Maps instead of Google services; Kakao Talk and Kakao Pay instead of WhatsApp and PayPal; and apart from a couple of data centres owned by Naver, the country has a remarkably underdeveloped hyperscale and colocation market considering its position as one of the most technologically advanced nations on the planet. 
That's not to say Korea is anti-corporation; the country's economy is dominated by just a few massive firms, including Samsung (which also runs banks, builds houses and is a major player in several other major revenue streams in the country) and Lotte (which covers everything from supermarkets and housing to car rental services and theme parks). Korea is just anti-foreign corporations. 
This probably goes a long way towards explaining why STT is moving forward with its project as part of a joint venture rather than retaining full ownership. As the owner and operator of more than 110 data centres across Singapore, China, India, Thailand and the UK, the fact that STT is only now gaining a foothold in Korea is itself a testament to the barriers foreign operators face when trying to break in.  
AWS itself has only recently begun its push into the South Korean edge cloud market, working in collaboration with SK Telecom to push the country's to market earlier this month. 
In 2019, the World Economic Forum . The same year, South Korean telecom companies were the first to launch commercial 5G networks, and Samsung has led the world in 5G handset development ever since. The country enjoys more than 96% internet access, its mobile device connections are 118% of its total population, and the country is fast approaching . 
The market is certainly attractive to foreign data centre operators, with the South Korean public cloud market expected to rise from $1.5bn in 2018 to more than $3bn in 2023.  
"The world's first commercial 5G network was launched in South Korea in 2019. With faster data speeds, it enables businesses and consumers alike to enjoy the benefits of consistent ultra-low latency and high quality real-time digital content and services such as the Internet of Things (IoT), artificial intelligence and virtual reality," commented Hyun-Joon Cho, chairman of the Hyosung Group. 
He continued, noting that, "It is an opportune time for us to expand our offerings and delve into the data centre business based on our collective industrial capabilities with STT GDC, who is recognised as a leading data centre provider in Asia, to build the infrastructure needed for the thriving digital economy."