STT, Globe, Ayala expand data centre footprint with US$350mn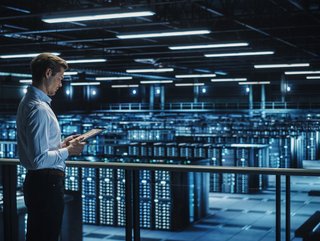 ST Telemedia Global Data Centres, Ayala, and Globe have formed a US$350mn joint venture to expand the data centre footprint in the Philippines
Data centre provider ST Telemedia Global Data Centres (STTGDC) has announced a US$350mn joint venture with telecommunications firm Globe and Ayala to expand data centre operations in the Philippines.
Under the agreement, both STT GDC and Ayala will subscribe to new shares in KarmanEdge, a subsidiary owned by Globe that will house the carved-out data centre business, which has the potential to expand by up to 100MW capacity.
Following the completion of the share subscription agreement, Globe will remain the largest shareholder with a 50% ownership, followed by STT GDC with 40% and AC taking up the balance.
According to STT GDC, the deal also allows Globe and Ayala to partner with one of the world's largest data centre operators and importantly, a partner that also aligns with its environmental, social and governance aspirations. Today, more than 43% of STT GDC's data centres are operating with power derived from renewable sources with an ambitious 2030 carbon-neutral target for all its data centres.
What will the joint venture between STT GDC, Globe and Ayala achieve?
The aim of the venture is to help accelerate Globe's efforts to scale up its capacity and capabilities in the data centre space and address the significant and growing demand for data centre services in the country, both from local enterprises and global hyperscalers, including some of the biggest content providers in the world.
"The Philippines is an underserved market with huge demand for data centre services. Together with STT GDC's deep expertise and experience in developing, owning and operating data centres globally and AC's significant business reach, relationships in the country and in the region, we believe that this Joint Venture will be well-positioned to become the leader in the data centre space in the Philippines," said Ernest Cu, Globe President and Chief Executive Officer.
"Our partnership with STT GDC and AC will be a step forward in our ambition to transform the country's digital infrastructure by building and operating the most energy-efficient and connectivity-rich data centres in the country," he added.
Bruno Lopez, President & Group CEO, ST Telemedia Global Data Centres, said: "We are thrilled to partner with Globe as we expand our global data centre platform into the Philippines, further bolstering our strong presence within Asia.
"With Globe's well-established digital solutions platform and our data centre expertise, we are confident that through our partnership, we can build a leading data centre platform in the country. This venture will enhance our offerings to support enterprises as they grow their digital infrastructure in the Philippines and the wider APAC region."