The sustainability of Digital Realty, Equinix, and Google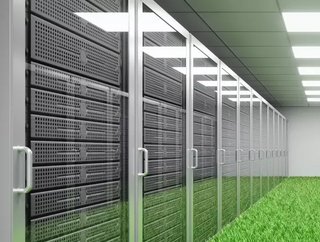 As three key players in the data centre industry, we compare the sustainability commitments of Equinix, Digital Realty, and Google
Data centre companies are always on the lookout for ways to further reduce their negative impacts on the environment, with many having specific commitments to the sustainability of our planet. To find out more about what companies are doing to become more sustainable, we compare the sustainability commitments of three major data centre organisations: Equinix, Digital Realty, and Google.
Equinix: "Future First" sustainability
Despite the global pandemic and the environmental effects of the resulting digital economy, Equinix believes it can play a positive role in creating a sustainable future with its "Future First" strategy. 
According to the company, the first step in achieving this is to enable its customers and partners to scale their digital transformations sustainability. In a statement detailing their commitment to sustainability, Equinix said: "Our 2030 global climate-neutral goal and science-based targets will embed carbon reduction across our business. We will do more to unleash our employees' potential, including investing in and scaling our commitment to Diversity, Inclusion and Belonging (DIB) across our business. 
"This effort includes creating more diverse talent pipelines and pathways for more people to connect with meaningful work. We will challenge ourselves to initiate courageous conversations about how we unite with colleagues and external partners to build a more just and equitable world where no one is left behind. 
Equinix concluded that as a leader in the industry, it is "committed to leading the way and maximising the benefits of technology for all people while minimising its impact on the planet". 
Digital Realty: The Science-based Targets Initiative (SBTi)
Rather than employing a specific strategy of its own, Digital Realty has demonstrated its commitment to sustainability by joining the Science-based Targets Initiative (SBTi), which is a joint initiative developed by CDP the UN Global Compact (UNGC, the World Resources Institute (WRI) and WWF intended to increase corporate ambition on climate action by encouraging companies to set greenhouse gas emission reduction targets.
Talking of the company's progress since joining the SBTi, Bill Stein, Chief Executive Officer of Digital Realty, said: "As the first data centre operator of our size and global reach to join the SBTi, we have committed to reducing our Scope 1 and 2 emissions (direct and indirect company emissions) by area by 68% and Scope 3 emissions (indirect emissions in our value chain) by area by 24% by 2030. 
"Achieving these goals will expand our focus on renewable and clean energy initiatives and low-carbon development and supply chain sustainability. As we enable new business outcomes by removing data gravity barriers and scaling digital businesses, our commitment is to support our customers in achieving their goals in a sustainable manner", Stein added. 
Google: "Carbon neutral since 2007; carbon-free by 2030"
Since 20007, Google has been carbon neutral, becoming the first major company to do so. By 2030, it hopes to become the first major company to operate carbon-free. Realising that this will be a challenge, Google is pursuing carbon-free energy generation and storage technologies. 
"We'll continue our work with governments, utilities, and policymakers to deploy those technologies and drive system-level change. And as we learn more about the best ways to move towards our goal, we hope to demonstrate that a fully decarbonised future is achievable for everyone", Google said in a statement. 
In addition, Google has also issued US$5.75bn in sustainability bonds, claiming it is the largest ever corporate issuance of its kind. The investments aim to ramp up support for several issues vital to creating a sustainable future. These include but are not limited to, clean energy, green buildings, clean transportation, circular design, affordable housing, racial equity, and the response to COVID-19. 
Carbon-free energy is hard to source in many parts of the world, including in some of our key manufacturing regions. To help drive the development of wind, solar, and other clean energy generation where it's needed most, Google is also building on its previous investment to bring a total of five gigawatts online over the next ten years. 
Climate change is an important consideration for any business, arguably even more so for industrial organisations. With these commitments in place, there is hope that the data centre industry can helpfully contribute to the reduction of carbon emissions, regulating and monitoring its impacts on the environment to maintain the longevity of the planet.