Switch acquired by Digital Bridge, IFM for US$11bn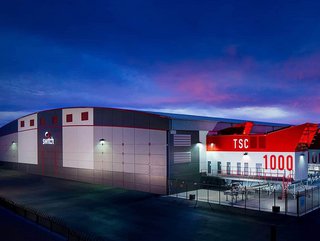 Digital Bridge and IFM's US$11bn transaction partners Switch with Preeminent Infrastructure Investment Consortium to accelerate the company's growth
Data centre firm Switch has announced it has entered into a definitive agreement with Digital Bridge Group, under which Digital Bridge and IFM Investors (IFM), has acquired the company for US$11bn.
"Today's announcement is an important step towards our long-term vision for the growth and evolution of our company. Through this partnership we will be ideally positioned to continue to meet strong customer demand for Switch's environmentally sustainable Tier 5 data centre infrastructure," said Switch Founder and CEO, Rob Roy.
He added: "Following our expansion into a Fifth Prime campus last year, and with our plan to construct more than 11mn additional square feet of capacity through 2030, Switch's strategic position has never been stronger. The combination of our advanced data centre infrastructure, significant expansion capacity in our land bank, and a new partnership with experienced digital infrastructure investors lays a strong foundation for Switch's continued industry leading growth."
"This transaction provides significant and immediate value to our stockholders, and is a reflection of Switch's industry leading performance and differentiated technology," said Thomas Morton, President of Switch. "Through this transaction, we will remain at the forefront of growth and innovation within the data centre industry. Following a robust evaluation of market dynamics and strategic review process by the company and its Board of Directors, we strongly believe that this is the optimal path forward for Switch and our shareholders."
Marc Ganzi, Chief Executive Officer of Digital Bridge, said: "At Digital Bridge, we are building the world's leading global digital infrastructure investment platform, and this transaction allows us to partner with one of the industry's fastest growing and highest quality data centre portfolios.
Sharing Digital Bridge's vision for the future of communications infrastructure
"Rob and his team share our vision for the future of communications infrastructure, making us the ideal partner to scale their business both domestically and internationally to meet the exponentially rising demand from large enterprise customers looking for mission critical digital infrastructure. We are also pleased to partner with IFM Investors, one of the world's leading institutional infrastructure investors, to execute this compelling transaction," he said.
"We have a proven track record of accelerating companies' time-to-scale by leveraging our deep domain expertise and access to capital," said Jon Mauck, Senior Managing Director of Digital Bridge Investment Management. "We look forward to supporting Switch's continued growth with the creative solutions and operational expertise necessary to scale these leading assets going forward. This fast-growing and renewables-powered business is a highly complementary fit within our expanding IM business and broader strategic priorities."
Kyle Mangini, Global Head of Infrastructure at IFM, said: "IFM is excited to partner with Digital Bridge and Switch on this transaction. We consider Switch to be an excellent digital infrastructure business with strong potential. The company is a recognized industry leader with an impressive approach to ESG. Today's announcement reflects IFM's strategy of investing in high quality infrastructure to protect and grow the long-term retirement savings of working people.
The transaction, which was unanimously approved by a special committee of the Switch Board of Directors, is expected to close in the second half of 2022. The transaction is subject to approval by Switch stockholders and the satisfaction of other customary closing conditions. Upon completion of the transaction, Switch will no longer be traded or listed on any public securities exchange.