Switch pays $420mn for Data Foundry, launches "Fifth Prime"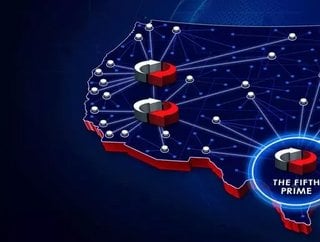 With its $420mn purchase of Data Foundry, Switch has unveiled its Fifth Prime data centre campus in Texas...
Nevada-based, exa-scale data centre operator, Switch, has plans to significantly expand its presence in the southern and central US. On Monday, the firm revealed that it has reached an agreement to acquire Texas-based data centre operator Data Foundry in a $420mn all-cash transaction. 
Switch Founder and CEO Rob Roy said that he was "extremely pleased" to have reached an agreement with Data Foundry, adding that the "acquisition extends Switch's national reach and enhances our ability to serve Texas and the Central US region with low latency connectivity, while also providing critical geographic and revenue diversification with robust expansion potential to accelerate long-term growth and value creation." 
Courtesy of Switch
Data Foundry's portfolio consists of four multi-tenant data centres - three in Austin (with the potential to expand to 44 MW of total capacity) and one in Houston. 
The addition of these facilities brings Switch's total footprint to 16 data centres spread across six US locations, including the company's four pre-existing Prime regions and now its fifth Prime located in Texas. 
Switch - largely thanks to the influence of its CEO, Rob Roy - has a unique approach to offering data centre solutions. The company focuses entirely on the US market and currently operates some of the , including the campus in Tahoe Reno, Nevada (as well as its other "exa-scale" campuses, , the Core in Las Vegas, and The Keep in Atlanta, which conspire to divide the US into different latency zones). 
Thomas Morton, President of Switch, cited Data Foundry and Switch's shared focus on high-quality data centres and innovative approaches to engineering attracted the company to move forward with the acquisition. 
"These data centres are really, really high-quality assets," said Morton to Data Center Frontier. "They're very high-design, and there will be no need for us to retrofit (to have consistent standards)."
"Data Foundry is proud to partner with Rob Roy and the Switch team in this transaction that we believe will carry forward our company's rich history of innovation in Texas, and will result in tremendous long-term benefits to our customers and all stakeholders of the combined business," said Carolyn and Ron Yokubaitis, Co-Founders of Data Foundry.
The transaction is expected to close some time before the middle of the year, and remains subject to regulatory approval.