Sydney and Singapore break into global top 5 markets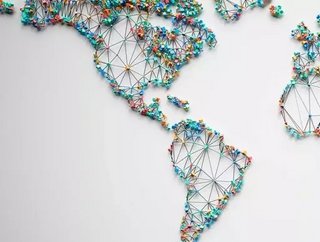 A new report from Cushman & Wakefield places both Sydney and Singapore among the global top five, in an industry dominated by US markets...
Research and analysis firm Cushman & Wakefield has released its
The study evaluated 1,189 data centers around the world, using a weighted methodology to rank 48 global markets to arrive at the overall top ten. 
In an unexpected shake-up, both Sydney and Singapore have broken into the global top five this year, with Sydney climbing three positions to place third, and Singapore rising by one place to come in fifth. The rest of the top five are US markets, with West Virginia (unsurprisingly) taking the number one spot, Chicago coming in second, and Silicon Valley in fourth. 
"Asia Pacific markets continue to perform well as data center destinations given its overall growth potential and the rapid development of technology platforms and networks across many of its markets," commented Todd Olson, Cushman & Wakefield's APAC Data Center Advisory Group Leader, in a statement to the press. 
"As e-commerce continues to flourish and cloud connectivity becomes a primary business driver, we expect the data center market growth to intensify in the region with secondary markets gaining prominence and new markets emerging in this space."
Both Sydney and Singapore's success this year is thanks in part to the COVID-19 crisis, which has of emerging markets, and foreshadows a trend that Cushman & Wakefield expect to continue over the coming decade. 
" as companies . Continuation and optimisation of this shift will continue throughout the next several years, creating further emphasis on cloud services availability and connectivity across platforms,' said Dave Fanning, Executive Managing Director, Data Center Advisory Group Leader at Cushman & Wakefield. 
"Construction of new product has skyrocketed, with the 1.6 GW under construction across markets studied last year swelling to 2.9 GW in this year's edition." 
The growth in edge workloads has also had a hand in pushing less centralised markets to the forefront of development, with markets like Chennai and Kuala Lumpur receiving growing interest from operators and hyperscalers alike.
Sydney's acceleration is also thanks to a major digital infrastructure transformation being led by the australian government, and Singapore can largely thank its existing market - as an ongoing data centre moratorium has slowed construction in the country significantly. 
"As other markets continue to grow, it will remain imperative for both markets to find solutions for future development, potentially through new forms of power generation or further multi-storey construction for the limited number of remaining development sites," writes Hena Park, Cushman & Wakefield's director for South Korea. 
She adds, in a company blog post, that South Korea's data centre is among those new markets , noting that the country's Capital, Seoul, reached an installed capacity of 325MW last year, with a "solid development pipeline, and all major cloud services available," driven largely by and Korea's position as a global 5G leader.