Taking the fear out of hybrid cloud and edge computing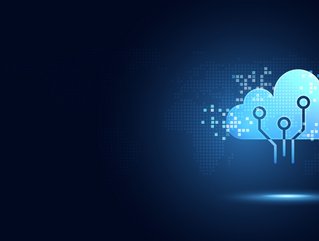 Simon Michie, CTO, Pulsant, discusses how CIOs can benefit of hybrid cloud and edge computing, and optimise IT infrastructure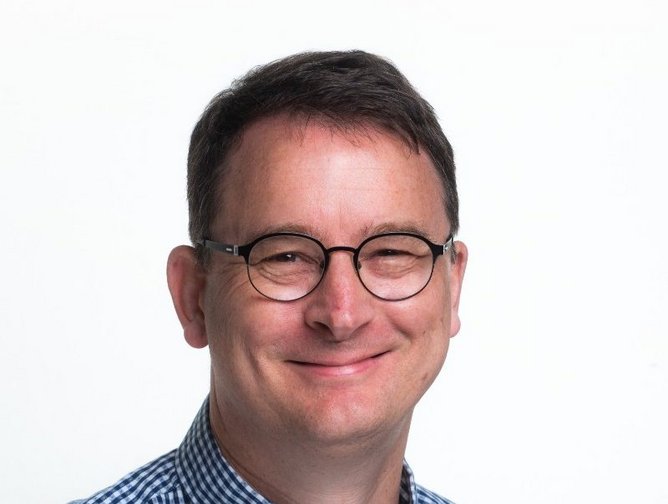 Unwieldiness and lack of control are increasingly perceived as threats to the efficiency and cost-management of hybrid or multi-cloud deployments.
Yet although these difficulties have been debated over the last three or four years, the adoption of hybrid cloud continues unabated. Analysts at Gartner, for example, estimate three-quarters of medium-sized or large companies have already adopted a hybrid or multi-cloud strategy. The company believes 95% of workloads will be on cloud-native platforms by 2025, compared with 30% last year (2021).
Fundamentally, organisations want the flexibility, cost-control, agility and innovation of the cloud, alongside the reassurance of having data and workloads on-premises or in a private cloud where they are theoretically easier to secure.
When it works well, hybrid cloud infrastructure should give an organisation the ability to choose the location that best suits its applications and business priorities, making it more efficient, dynamic and free from vendor lock-in.
Difficulties managing complex cloud infrastructure could complicate edge deployments
As hybrid cloud grows, however, it is easy for companies to lose sight of where data and workloads are and the charges they are running up. Data egress fees, for example, are often cited as an area where organisations incur unforeseen costs.
The advent of edge computing could add to these complexities unless organisations learn how to bring all their environments under control without impairing agility and performance. Edge, driven by the roll-out of low latency, high-bandwidth 5G connectivity, has the potential to transform performance for hundreds of thousands of organisations and businesses – especially those outside the main metropolitan conurbations where hyperscalers have their data centres.
For the first time, such businesses will have access to AI and machine learning-driven applications covering everything from remote real-time diagnostics to advanced automation of industrial complexes. Processing high volumes of data will take place in a network of edge data centres, closer to the organisations and locations that deploy such applications.
A single pane of glass across hybrid cloud and the edge
But as cloud sprawl continues and more workloads migrate, the hyperscalers themselves have recognised the potential for infrastructure to become difficult to manage effectively. Google, for example, launched Anthos to unify management, while AWS has Outposts and Microsoft has Azure Stack.
Edge, however, has many potential configurations that require specialised approaches. This is why dedicated edge platforms now provide their own next-generation tools. These act as a "single pane of glass" across hybrid and edge infrastructure, enabling businesses to optimise cost and performance of assets in any environment.
The benefits are significant. Businesses obtain a consistent, all-round view of their deployments and the details of their cost, enabling them to shift and adapt workloads for maximum operational efficiency and cost-effectiveness.
Each application and edge instance is visible, as is real-time usage of cloud resources. Organisations gain control of their traditional direct connectivity, which can be costly due to long-term contracts and static bandwidth fees based on maximum throughput. Analytical capabilities deliver insights that constantly improve efficiency.
Hybrid and edge integrated under new management
With a single pane of glass, companies gain complete control of hybrid and edge infrastructure on a day-to-day basis, resolving the inevitable challenges more quickly. This gives them flexibility in resource use and high levels of organisational agility. They can implement the new high-powered, transformational technologies in artificial intelligence, machine learning and advanced automation made possible by edge computing. They can spin workloads up and down as they require, avoiding the dangers of costly over-provisioning without the risk of being under-resourced when exciting new opportunities occur.
As the mass migration to the cloud continues, every organisation wants to ensure it makes the best use of potentially costly resources to achieve digital transformation. The new generation of edge-originated management platforms for hybrid infrastructure removes any reason to draw back from innovation and the implementation of AI applications.
With the adoption of next-generation, edge-native management platforms, organisations gain detailed visibility, responsive controls, and a high degree of customisation. It means every organisation with complex cloud architecture can run close to its configured performance limit without the needle entering the red zone. Managing highly distributed infrastructure will always present challenges, but there are no longer grounds for businesses with hybrid architectures to fear that edge computing is impractical. Its transformational advantages are well within their grasp.