Telecom Egypt building country's largest data centre
2 min
The 2,000 rack facility will be Egypt's largest international data centre and connect to more than 60 countries around the world...
(TE) has announced the construction of . Upon completion, the facility will be the seventh data centre operated by TE, and the first in the country to receive a Tier III certification from the Uptime Institute. 
In addition to its Tier III classification, the new facility boasts strong connections to telecommunications and ICT infrastructure networks across Africa, the Middle East, Europe and Beyond.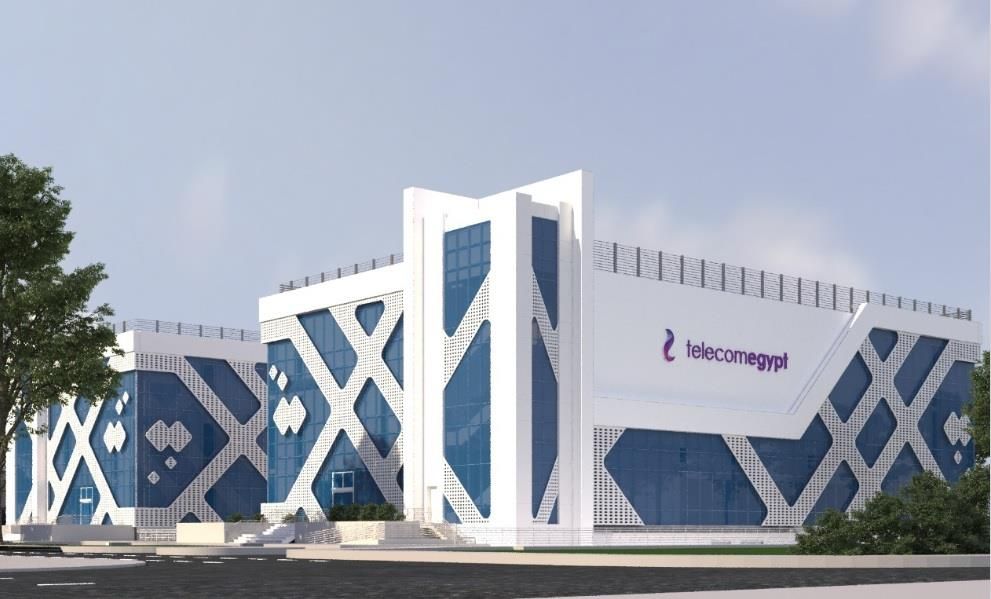 The facility will have a total capacity of 2,000 racks spread across four buildings. The facility has, according to TE, been designed with premium colocation services in mind, with an emphasis on risk management and lower latency. 
In a press release, a spokesperson from TE explained that the "new data center is very well connected to all of the 10 Mediterranean and Red sea subsea landing stations, giving it access to more than 60 countries around the globe." 
The new facility is located in Smart Village, a tech-focused development in western Cairo. Alongside other Egyptian and international technology and telecom firms, companies located in Smart Village are working towards delivering significant improvements to the country's ICT infrastructure and digital economy. A TE spokesperson said: "This certification demonstrates Telecom Egypt's clear focus and commitment to transform Egypt into a global digital hub."
TE's new international data centre is expected to come online in early 2021, a timeline which the company maintains has not been impacted by the ongoing COVID-19 pandemic. 
Overall, the African data centre market is expected to experience respectable growth between now and 2025, with Interest from global hyperscale cloud providers like AWS, Microsoft and Huawei has also grown over the past few years in response to rising demand for digital solutions among enterprises across the region. 
The global spike in network traffic due to the spread of COVID-19 has further compounded this effect, prompting data centre companies to accelerate construction schedules and infrastructure build outs even further. 
Equinix: Digital leaders expect changes to working patterns
3 min
A report released by Equinix has revealed that digital leaders expect long-term changes to how and where people will work.
A global report released by Equinix has revealed that digital leaders expect long-term changes to the way people work. 
As part of the report, the data infrastructure company surveyed 2,600 IT decision-makers from several different businesses spanning 26 countries in the Americas, Asia-Pacific and EMEA regions. The study also highlighted the biggest technology trends affecting global businesses and how the COVID-19 pandemic has impacted digital infrastructure plans. 
Talking about companies' expansion strategies, Claire Macland, Senior Vice President of Global Marketing at Equinix, said: "Many companies are now investing more in their digital infrastructure to enable them to embrace a hybrid working model and thrive in the new world of work we all find ourselves in. 
"Despite headwinds in many sectors, many organizations are continuing to expand physically and virtually into new markets and regions around the world", she said. 
The findings
The report drew the following conclusions: 
64% of the 2,600 digital leaders surveyed believed there will be "long-term changes to both how and where people will work in the future.

57% of global companies intend to expand into new regions despite the effects of the pandemic 

51% of businesses worldwide say they have rearchitected their IT infrastructure so that it can meet the demands of remote and hybrid working. Digital transformation has also been accelerated due to an increase in businesses' technology budgets. 
How might digital transformation be affected post-pandemic? 
COVID-19 has demanded that companies make several changes to the way that they operate, including digital transformation. According to the study, 47% of those surveyed reported that they have accelerated their digital transformation plans because of the Coronavirus pandemic. A further 42% of organisations said their budgets have increased to keep up with the growth of digital transformation. 
Another change in adapting to the pandemic was to businesses' IT strategies with six in 10 companies saying that it has been revised in response to the situation. 58% said they are looking to invest in technology to "improve agility' post-COVID. 
When asked about their priorities for their digital strategy, 80% of respondents said that digitising their infrastructure was of utmost importance, while 57% viewed interconnection as a 'key facilitator' of digital transformation. 
"This increasing focus on digitization and expansion is one of the reasons why Equinix has continued to invest in its own growth. We completed 16 new expansions in 2020—our most active build year ever—and expect to continue to evolve Platform Equinix to support our customers as they continue on their digital transformation journey", said Claire Macland. 
Potential concerns disperse over expansion plans being halted by COVID-19 
The study has also revealed that organisations' previous concerns that the pandemic will negatively affect their business expansion plans have been lessened. 
57% of businesses have said that they "still have plans" to expand into new regions and of that percentage, nearly two-thirds (63%) plan to do so virtually instead of investing in physical IT infrastructure. 
The full Equinix report can be found here.