Telecom Egypt building country's largest data centre
2 min
The 2,000 rack facility will be Egypt's largest international data centre and connect to more than 60 countries around the world...
(TE) has announced the construction of . Upon completion, the facility will be the seventh data centre operated by TE, and the first in the country to receive a Tier III certification from the Uptime Institute.
In addition to its Tier III classification, the new facility boasts strong connections to telecommunications and ICT infrastructure networks across Africa, the Middle East, Europe and Beyond.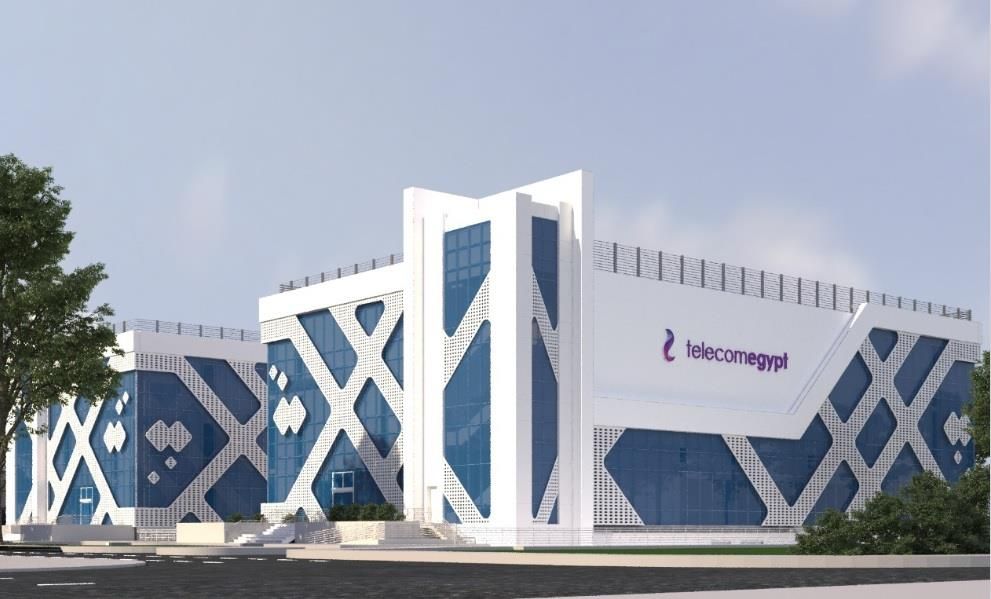 The facility will have a total capacity of 2,000 racks spread across four buildings. The facility has, according to TE, been designed with premium colocation services in mind, with an emphasis on risk management and lower latency.
In a press release, a spokesperson from TE explained that the "new data center is very well connected to all of the 10 Mediterranean and Red sea subsea landing stations, giving it access to more than 60 countries around the globe."
The new facility is located in Smart Village, a tech-focused development in western Cairo. Alongside other Egyptian and international technology and telecom firms, companies located in Smart Village are working towards delivering significant improvements to the country's ICT infrastructure and digital economy. A TE spokesperson said: "This certification demonstrates Telecom Egypt's clear focus and commitment to transform Egypt into a global digital hub."
TE's new international data centre is expected to come online in early 2021, a timeline which the company maintains has not been impacted by the ongoing COVID-19 pandemic.
Overall, the African data centre market is expected to experience respectable growth between now and 2025, with Interest from global hyperscale cloud providers like AWS, Microsoft and Huawei has also grown over the past few years in response to rising demand for digital solutions among enterprises across the region.
The global spike in network traffic due to the spread of COVID-19 has further compounded this effect, prompting data centre companies to accelerate construction schedules and infrastructure build outs even further.
Meet Norway's new Data Centre Industry association 
2 min
Local industry leaders, including Green Mountain, DigiPlex, and Bulk DCs, have formed the sustainability-focused Norwegian Data Centre Industry association
The Norwegian data centre industry is growing rapidly, growing at a CAGR of 17% year-on-year since 2010. Last year, the market hit an approximate total installed capacity of 145 MW - a figure that a recent Impact Analysis report predicts will rise significantly in the next few years. 
While contending with rapid demand growth, operators in Norway - as well as the rest of the Nordics - are also searching for new ways to engage with the communities they serve, as well as operate more sustainably, as the need for green practice becomes increasingly critical. 
The Norwegian Government aims for the country to hit carbon-neutral as early as 2030 - well ahead of the targets set by the Paris Climate Accords. As significant consumers of electricity and water, data centre operators throughout the country are stepping up their sustainability initiatives accordingly, often going far beyond the steps taken by colocation firms in other markets. 
This week, several leading players in Norway's data centre industry, as well as the country's leading power companies, Ringerikskraft and Statkraft, have come together to launch a new industry association focused on strengthening Norway's position within the region as well as globally. So far, the Norwegian Data Centre Industry association comprises regional data centre leaders like Green Mountain, DigiPlex, Bulk Data Centers (who are scheduled to join in September), the Lefdal Mine Datacenter, and Basefarm. 
In addition to driving increased investment in Norwegian IT infrastructure, the group also plans to coordinate and promote several sustainability projects being undertaken by its members. The association will offer international marketing and education to support these projects, as well as promote the sustainability benefits of hosting cloud and colocation services within the country - like the fact Norway has the highest proportion of renewable energy in Europe. 
The group is being put together under the umbrella of ICT-Norway, the country's largest special interest group representing its telecommunications and IT sectors. Liv Freihow, Policy Director at ICT-Norway, called the new association a "unifying, proactive and important player for the Norwegian data center industry." 
The association's General Manager, Bjørn Rønning, added that "Norway has all the prerequisites to become an attractive country to invest in a computerised business sector. The Norwegian data centre industry has an untapped growth and value creation potential, set against a large and rapidly growing international market. The Norwegian Data Center Industry [association] will be a key player in ensuring good growth conditions and framework conditions for the industry."
In addition to Freihow, the association's board members include Petter M. Tømmeraas (Basefarm), Gisle Eckhoff (Bulk, from September 1), Halvor Bjerke (DigiPlex), Tor Kristian Gyland (Green Mountain), Jørn Skaane (Lefdal Mine Datacenter), and Kathrine Langjord (Statkraft).