Telefónica Infra offloads another four data centres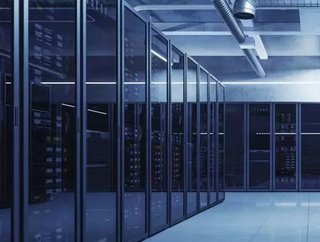 The Spanish telecom is selling off even more of its data centre assets, this time to mid-market investment management firm Asterion Industrial Partners...
The data centre industry and the telecom sector have something of a complicated past. Flash back in time by a decade or so and pretty much every carrier was also a data centre business. 
Back in 2019, Telecom Italia and Verizon were among a host of telcos who offloaded their massive portfolios of data centre assets - usually at a loss. Telecom Italia spun off 23 of its facilities, listing the new company on the stock market. Verizon did much the same, selling 24 data centres to Equinix for $3.6bn. The great data centre sell-off has been going on for years and, on the face of it, the trend just doesn't make sense. 
Data centres are an increasingly profitable, healthy business - just look at all the real estate companies sniffing around the market right now. So, why are telcos getting out en masse? 
Simple. As the data centre industry grew, telcos operating data centres found themselves increasingly pressured by dedicated data centre providers, which could bring a more focused approach to the industry than the appendicular colocation business units they were operating. Dedicated data centre companies (like Equinix) were running rings around them. 
A few telecom companies, like NTT in Japan, have successfully held onto their data centre units by turning them into nearly-autonomous subsidiaries. By creating companies in their own right, these business units have managed to gain the agility and focus necessary to compete with the Equinixes and Digital Realtys of the world. 
However, not all telecoms have been so lucky - or shrewd. 
Goodbye Telefónica - again
Spanish carrier Telefónica managed to amass a sizable data centre portfolio over the past decade and a half. Then, also in 2019, the company announced that it would be divesting itself of 11 of its data centres spread across seven countries. The assets, located in Spain, the US and Latin America, totalled 29 MW of capacity and were transferred to Asterion Industrial Partners in exchange for just over half a billion euros. 
Now, Asterion is carving off another chunk of Telefónica's business. 
On Monday, Telefónica announced that it would be selling a further four data centres - located in Spain and Chile - to Asterion. This time, instead of cold, hard cash, Telefónica is trading its facilities for a 20% stake in Asterion's Nabaix hosting business. 
The deal, which was rumoured to be in the works back in February, will add a further 9.9 MW of capacity to Asterion's growing portfolio of ex-Telefónica properties. 
The decision, which will see Telefónica continue to house its services in the four data centres (much the same as the 2019 agreement with Asterion) is essentially a splitting of benefits. Telefónica continues to host and profit from its cloud services and other digital solutions hosted in its data centres, and Asterion gets an enlarged data centre portfolio already equipped with a sizable anchor tenant.