Teraco breaks ground on Africa's largest data centre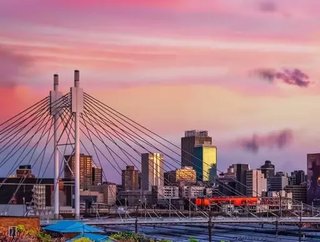 The South African data centre provider is investing $250mn in the construction of a 38MW facility near Johannesburg...
Johannesburg-based data centre operator, , announced today that the company has on a new hyperscale facility in Ekurhuleni, to the east of the city.
The data centre, known as JB4, will have a total capacity of 38MW and is predicted to be the largest data centre in Africa, comprising 50000 square metres of land serviced by 80MW of utility power supply.
Teraco - with financial backing and support from US investment firm Berkshire Partners - is investing $250mn into the project, the first phase of which is scheduled for completion in Q1 of 2022. 
The first phase will involve the development of eight 1,000 square metre data halls. The second phase will complete the facility's build out, adding another eight halls and bringing total capacity up to 38MW. 
JB4 - Courtesy of Teraco
, said in a statement that he expects the project to attract investment from hyperscale cloud operators to South Africa, driving digital infrastructure and cloud adoption in the country to new heights. 
"South Africa is strategically located at the tip of the African continent and as a result, is positioned as a technology and data centre hub for sub-Saharan Africa," added Hnizdo. "This is further underpinned by growing undersea and terrestrial fibre connectivity to the rest of Africa. The continued increase of cloud adoption in Africa is also being enabled by investments in critical infrastructure, including hyperscale data centre facilities such as JB4. This will enable global cloud clients to service not only the South African market but reach the rest of the sub-Saharan African region as well."
The JB4 facility will be the seventh data centre to join the company's portfolio. The existing facilities that make up its platform include: the 39MW JB1/JB3 campus in Johannesburg; the Bredel JB2 data centre, which has a capacity of 13MW; the Rondebosch Cape Town CT1 facility with 3MW; the Brackenfell Cape Town CT2 18MW facility; and a 1MW data centre in Durban.
All told, once the new JB4 data centre is completed, Teraco's total platform capacity is expected to exceed 110MW. 
Hnizdo added that, "Teraco continues to invest significantly into the region's ICT infrastructure and has built what is now Africa's largest data centre platform. We take pride in our vendor-neutral offering, enabling open access to interconnection and world-class resilient data centre infrastructure for all our clients".