Tesla Shanghai data centre to localise its data storage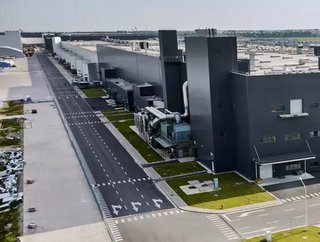 Tesla has launched a data centre in China to localise its data storage. However, there are concerns around how the company is using the data it collects.
Tesla has announced that it has established a 210-acre data centre in Shanghai, China to localise its data storage, adding that it will continue to add more in the future. The U.S tech company said in a social media post that "all data generated from the sales of vehicles in the mainland China market will be stored domestically". 
However, this news comes in response to criticism from Chinese authorities over how the company is using the data. The Chinese Army has recently expressed concern over the company's activities, saying that the cameras equipped to Tesla vehicles could be used for spying at sensitive government locations to the U.S company's advantage, and has now "banned the company from its complexes". Tesla's cars have also reportedly been banned from other government departments. 
Continuing its social media post, Tesla said: "We are honored to have discussions with industry experts about new automotive data security guidelines in the country. Car data security is very important. Tesla will make every effort to implement car data security management and ensure data security". 
Tesla must comply with Chinese laws and regulations  
Tesla's Head of Communications and Government Affairs, Grace Tao said in April that Tesla "had already stored local data in China" in compliance with Chinese cybersecurity laws but whether this is at its new Shanghai centre or with a third party is unclear. Tao said in a meeting last month that Tesla China is a company based in the nation, and so "must abide by all Chinese laws and regulations." She added that the company's data will be "very well protected" and that Tesla's Chinese data "will be stored in China". 
Tesla CEO Elon Musk pointed out that there will be consequences for the company should it be involved in any form of espionage. He said: "If Tesla uses cars to spy in China or anywhere, we will be shut down". 
Local data storage to become a legal requirement for foreign automakers
Recently, China has introduced a set of rules surrounding automotive-related data, with some, such as the Cyberspace Administration, stating that auto manufacturers should seek their customers' permission to collect any personal data about them. 
Released earlier this month, the regulations also made clear that data could only be transferred overseas provided the automaker sending it had passed a security assessment conducted by cybersecurity personnel. It will soon become a legal requirement for foreign auto manufacturers to store their Chinese data in China. 
Tesla's handling and use of its Chinese data sparks similarities to another U.S-based tech giant. Apple was also recently subjected to criticism from the Chinese government after it was accused of storing personal data of its customers with the encryption keys used to access it. Our story on this can be read here.