Tet launches new data centre in Riga, Latvia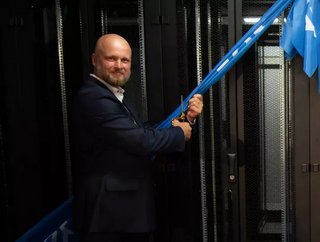 Tet has opened a new data centre in Riga in Lativa making it the company's sixth facility in the country as it looks to grow its data centre business
Latvian telecommunications company Tet has announced it has opened a new data centre in Riga in Latvia, the company's sixth facility in the country. The move is part of the company's plans to expand its data centre business. 
Tet, which is majority-owned by the Latvian government, has reportedly spent US$1.6mn on the construction of the data centre, including an additional 60 racks to meet increasing business demand.
Latvia's data centre market is seeing rapid growth
In a press release, the company commented on Latvia's data centre and cloud markets. "Latvia is currently experiencing rapid growth in both data centres and the cloud, the country is also a cloud exporter. The company exports 75% of its data centre services to customers outside the country. Inside the country, 20% of Latvian businesses that do not use data centre services yet are planning to start doing so," Tet said. 
Uldis Tatarčuks, CEO and Chairman of the Board of Tet, added: "Tet's data centre market share in Latvia is 30%, and we are the most recognisable data centre service provider, moreover, two-thirds of data centre services are exported. The Tet Group's export turnover in the first half of 2021 increased by 46% compared to the same period last year, reaching one-fifth of the total turnover. Integrated IT solutions, including data hosting services in data centres and the cloud, are one of Tet's most important export directions.
"Tet's market share in the Ukrainian data centre market reached 8% in 2020. One of the reasons why Latvia has established productive and successful cooperation with Ukraine is also the support from the Latvian Embassy in Ukraine," he said. 
Tet's data centre operations 
Tet began its data centre business in 2000 with a 20-rack facility located on Keldiša Street in Riga. Since then, its portfolio has grown to 400 racks in six data centres. The company claims that it is looking to expand its data centre operations further, increasing them by as much as 15% each year.