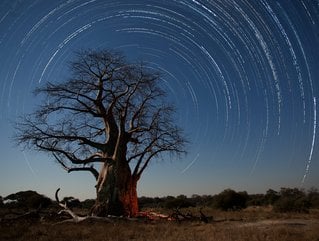 Driven by mass digitalisation and population growth, the African cloud sector is poised for record expansion, and hyperscalers are racing to meet demand
Written by Harry Menear

From Cairo to Cape Town, the hyperscale cloud industry across the African continent is gearing up for a boom of epic proportions.
Will King, EMEA managing director at data centre industry analytics firm DC Byte, demonstrates this trend in microcosm. "Between 2013-2018, the Nairobi data centre market grew by just under 1.5 MW in aggregate (live, under construction and secured power) supply," he explains. "In 2019, over 23 MW of power were added to that market."
Throughout Africa - especially key markets south of the Sahara, like Nairobi in Kenya, Lagos in Nigeria, and Cape Town and Johannesburg in South Africa - there's a rising tide of demand for digital services, driven by cloud adoption, widespread fintech investment, and most recently the COVID-19 pandemic.
"There has been a fundamental shift in the connectivity landscape across the continent in the last 10 years, with significant investments continuing to be made in subsea, terrestrial and metro fibre, as well as into mobile networks," explains Robert Mullins, CEO of the Raxio Group, a data centre operator that's been building and managing colocation sites throughout central Africa for over a decade, and currently focuses on high growth but underserved markets like Uganda, Ethiopia, DRC and Mozambique, and has plans to further expand into the Ivory Coast over the next 12 months.
Mullins explains that, as connectivity infrastructure has passed a tipping point, the increased support for digital services has "allowed digital transformation to begin, while also driving down the cost of connectivity." As a result, this has "increased the adoption of digital services by Africa's residents, including cloud, and has allowed data to be transported more efficiently and effectively within, and out of, the continent." However, Mullins notes that, while connectivity has leapt forward, the data centre industry has lagged behind. "The ability to store, transfer and process the data locally, is limited by the lack of proper data centre infrastructure. In this area, investment has largely been lacking and this has become a limiting factor to the continued digital transformation," he explains.
To put into perspective just how far Africa's data centre sector has to come, the amount of capacity currently live in Paris or Amsterdam is roughly the same as there is on the entire African continent. The pandemic, Mullins adds, "has further exacerbated the issue, by compressing nearly a decade's worth of digital change into just 18 months. As a result, companies, their customers and consumers have a greater appetite for digital products and services." As always, where there's demand, hyperscale cloud providers are quick to follow.
Hyperscale at the bottom of the continent
If you're looking for a blueprint of the future of hyperscale development in Africa as a whole, South Africa is a snapshot of things to come. "Africa's digital economy is growing at the speed of light," says Antoine Boniface, EMEA President of Vantage Data Centers, which announced its first facility in Africa - a massive $1bn, 80 MW development in Johannesburg - late last year. "Soon, there will be 2 billion people living on the continent and the heart of the region's IT ecosystem is in South Africa due to the strength of the economy and its location. You can serve North Africa from Europe for the moment, but you can't serve the rest of the region - it's too far in terms of latency. That's why Johannesburg and Cape Town have seen big digital infrastructure investment."
Some hyperscalers have already opened up cloud regions in Africa over the past few years, using providers like Teraco and Africa Data Centres. Others have decided to self-build their own campuses, like Microsoft's hyperscale campus in Cape Town which opened in 2019. Vantage, Boniface explains, chose to enter South Africa in October of 2021 because the company "selects its locations by following its customers. Some of our key customers that we serve in Europe and North America were looking to expand into South Africa, which is why we decided to enter the region with our first facility in Johannesburg." The first 16 MW of the 80 MW development is slated to come online in July of this year, just a year and a half after initial internal approvals. "We got the desire to do this project in January of 2021, went to the board in March, got approval, started working on the site in July, and we're on track to go live one year later. It's basically an 18-month turnaround from the decision to enter South Africa to delivering the first megawatt in Johannesburg," Boniface says.
Beyond South Africa
The mega-demand cycle in the South African data centre sector is underway, but the next wave - according to Boniface - could still be a few years away. "We're seeing big investment in South Africa, which is why we decided to go there. The next markets to boom in the same way, we believe, should be Lagos and Nairobi. But the demand cycle is just starting to begin there - we're not seeing any big deal for 5 MW or 10 MW yet. We're not going to buy land in Lagos or Nairobi tomorrow, but maybe in 2022 or 2023."
Outside of South Africa, Bonficace is "not sure the race has even started. We still have a few more years of calm before the storm in those markets - except South Africa where things are really booming." In a couple of years' time, however, "there will be a big race all over Africa, starting with the three main markets and maybe followed by places like Egypt and Morocco on the coast where major cables like the 2 Africa have landing stations."
Africa as a continent is poised for a decade of unprecedented hyperscale growth, with the African Data Centre Association predicting that the region needs 1,000 MW spread across 700 data centres to bring capacity in line with demand today. By the time those sites are online, the need for digital infrastructure will have once again leapfrogged ahead.
It's a unique situation where data centre operators find themselves racing, not against one another, but against demand. "There cannot be a scenario where one or two colo providers like us dominate Africa. We need 10 players like us building in Africa at the same time to meet the demand and build the ecosystem. We're happy to see our competitors expanding and some of our clients self-building, because we need to strengthen the ecosystem," reflects Boniface. "There's enough demand for everyone to win."