Guy Willner: What it's like to be a data centre CEO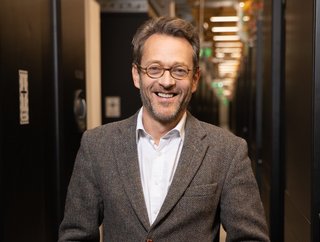 Meet Guy Willner, Chairman and Co-Founder of IXEurope, a high-end data centre services market leader owned by industry giant Equinix
As the Co-Founder of IXEurope, which was sold to Equinix for US$555mn to form Equinix Europe, and with over 20 years leadership experience in high-tech companies, Guy Willner has taken his nonpareil expertise to emerging economies, and is leading the IХcellerate team with his exceptional charisma, 'out-of-the-box' thinking, international market insights and comprehensive industry knowledge.
In 1998, he co-founded IXEurope, a market leader in high-end data centre services. He raised approximately US$100mn in venture capital as CEO of IXEurope as the company's revenues grew over 600% in its first 3 years. IXEurope was listed as the UK's fastest growing company in the 2002 Sunday Times Tech Track 100, and Guy received personal recognition as semi-finalist in the UK's Entrepreneur of the Year (2003).
IXEurope was acquired by Equinix in 2007 for US$555mn. Prior to founding IXEurope, Guy worked for CompagnieGenerale des Eaux (now Vivendi Group) between 1992 and 1998, both in the UK and in Hungary, to establish a telecommunications operator culminating in a US$210mn EBRD funding.
Willner is also the Chairman of IXAfrica, which, last year, built a 42.5MW, hyperscale-ready data centre in Nairobi. The data centre began its operations this year. Discussing the data centre at the time, he said: "It's a smaller project than IXcellerate (a leading operator of commercial data centres in Russia), but a lot of fun because you transpose all the same skills, technology and customer base into a totally different culture.
"But Kenya is very dynamic with a high speed rail link from Nairobi to Mombasa. There's a lot of investment in Africa, which I find exciting, with entrepreneurs building companies, attracting serious finance and yielding good returns. This route to growth is preferable to aid in my opinion. Foreign aid is often a driver of corruption," he said.
IXAfrica data centres are designed to accommodate modern high-load servers and infrastructure for ultra-dense computing in accordance with the latest global standards.
During his time at Teraco, Willner first met his counterpart in the foundation of IXAfrica, Clement Martineau, a relationship which continued throughout the years he spent developing IXcellerate into Russia's leading private data centre operator.
The life of a CEO: Managing workloads and problems with a degree of simplicity
In an interview we conducted with him, Willner also shedded light on what it's like to be a CEO. "An entrepreneur is helped by having a degree of naïveté, of simplicity," he said.
"If you think too much and anticipate all possible problems you may decide not to go ahead: if you instinctively charge ahead all those problems will doubtless be waiting for you, but at least you have the chance that you might pull through. In addition, if you isolate yourself and try to carry everyone's load you will soon burn out, which I think is one of the biggest problems facing an entrepreneur.
"So I believe in surrounding myself with teams of people who are far cleverer than me – and I have succeeded in doing that. I believe in delegation: if you can do that it's a fun ride."