TikTok to invest heavily in Irish data centre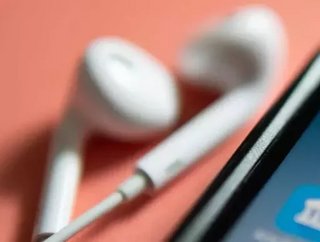 The social media platform which soared to the heights of popularity in 2020 is said to be investing $500 million in an Irish data centre...
Tiktok, which has approximately 800 million monthly active users, is to invest in a data centre in Dublin, generating hundreds of local jobs. Although the exact location of this new data centre is unknown, the company who is in talks with Microsoft about selling their US operations, due to President Donald Trump's threat to ban TIkTok due to its association with China, has said it will become the facility in which European data is to be stored. 
Theo Bertram, the company's head of public policy for Europe, mentioned the valuable role that Ireland plays for the company in an interview with The Irish Times. He stated that, "This is a demonstration of our commitment for the long term in Europe and this is also about cementing the important role that Ireland plays for TikTok," 
TikTok is not an entirely new presence in Ireland though. The company currently employs approximately 1,000 people in Europe, with at least 800 of those being in Ireland and Britain. Speculations have arisen regarding TikTok's ever growing presence in the Republic of Ireland's capital in the past few months, with most suspicions leading back to the idea that ByteDance, TikTok's parent company based in China, is toying with the idea of locating the companies European headquarters in the capital city.
Although Ireland may seem like an unusual choice for the Chinese company, the choice to prioritise Dublin over London, arguably the most suitable destination for their headquarters, came about with the news that the British government had decided to ban Huawei from any future British 5G developments and/or involvements. 
As previously mentioned, as well as the exact location of the new facility being unknown, the exact amount of roles to be generated is also unknown, as is the type of role. However, after a statement from Theo Bertram highlighting the importance of "guarding safety and security", it is believed that many jobs within the sector of data security will inevitably be generated. 
Today, TikTok is available in over 150 countries and this figure is only set to rise over the coming years. Therefore, the anticipated presence of the multi million dollar company in the Irish capital could edge the country ever closer to their goal of becoming a global leader.